Due to the recent epidemic, thousands and even millions of people have to stay at home to ensure safety. And what's even more troubling, people everywhere are losing their job security. 
What is the current state of employment? According to The Guardian, a total of 9.95 million people have filed for unemployment benefits in the US during the coronavirus outbreak. Other countries can face the same consequences, so it is important to find a work from home solution during this challenging period. 
Still, there are countless ways to create a source of income in the comfort of your own home to cope with the effects of the pandemic. In this article, we have gathered the most interesting and profitable work from home ideas that you can try during this difficult time. We made sure to cater to different demographics, so hopefully, you will find the idea that is best suitable for you. 
Work-from-home ideas that are suitable for anyone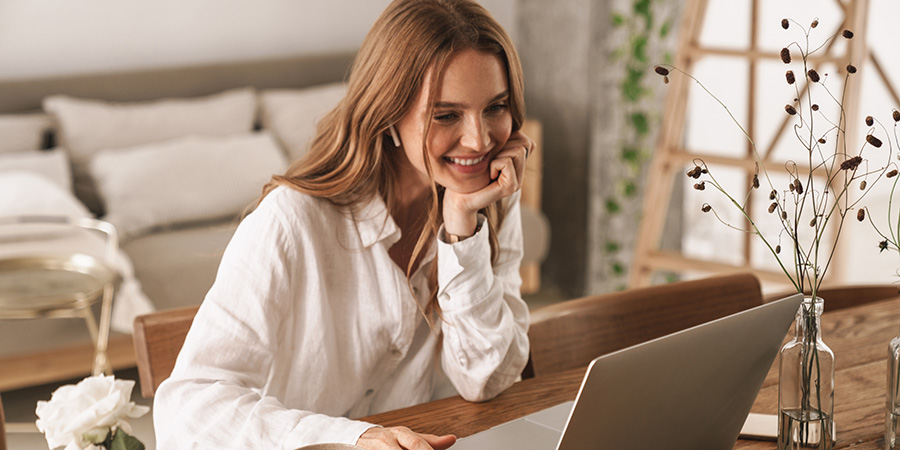 This list will be useful to people who already have a job, but want to ensure a steady income. 
Proofreading
Writing pieces of texts daily can be exhausting. You tend to miss simple misspellings and errors. In this case, many companies look for people that can carefully analyze texts to detect grammatical and spelling mistakes. If you were a top scholar, you can take on this job and make some easy money. Look for applications over on Fiverr and Upwork. 
Conducting research 
Many companies hire people to conduct research to figure out what types of customers prefer products with specific characteristics, or how many people with different characteristics participated in specific activities. Because this is rather time-consuming, this task is forwarded to people working part-time. 
Transcribing 
Transcription specialists turn various audio recordings from an audio format to a text format. They carefully listen to an audiotape, then write it down in a text document. As you can see, this job doesn't require any special skills, so give it a shot! 
You can find a job application for this position on websites like Go Transcript or Rev. 
Translation 
A translator is a very popular and in-demand position in our time. If you happen to know at least two languages, you can already start looking for a job application. Translators earn a living by translating different documents, articles, audio, and video recordings. 
If you have a university or college degree in this area, you will have an advantage. Big companies are constantly looking for qualified specialists. However, don't forget that you can always try as a freelancer. 
Customer service 
Companies that provide some kind of service, be it banks or large retail companies, require high-quality customer support to work with clients' queries and fix any occurring problems. If you understand how to communicate with different types of people and have the skills to resolve any misunderstandings, then this can be a great job for you to apply your skills to and earn some money. This job generally has a flexible schedule. This means that you can negotiate the working time that is more convenient for you. 
Virtual assistant 
There are a lot of small office tasks that can be done from home, such as correspondence, planning, scheduling, bookkeeping, etc. All that is needed for work is a computer and specific software. However, some companies provide it, as well as access to the business documentation.
Remote sales 
In light of the recent pandemic, the demand for online shopping has risen. Even before the coronavirus, people have begun to practice online shopping more and more. If you are interested in selling online, don't think that you will be restricted to selling only products, you can even sell advertising space on various websites. 
Where can you find this kind of job? Amazon often hires remote sales specialists, but you can also check Indeed, Zip Recruiter or any other similar platform. 
Video blogging
If you possess the skills needed for creating videos and feel comfortable in front of the camera, then this can be a fun way to earn some money. Video content is one of the most popular types of content in the world. People prefer watching videos to reading advertisements. If you have anything interesting to say, showcase, or review, you can create a YouTube channel and post your videos. The more views and subscribers you get, the more money you will earn. YouTube has a lot of advertisement partners, and through video monetization, you can create a source of income. We recommend you optimize your video names and descriptions for search engines to receive more views. 
Ebook writing
This is a type of work that can be done from home almost free. All you pay for is specific software that will convert your text file into an ebook. If you feel that you are eloquent and have a knack for writing in your spare time, you can easily turn this into your source of income. You don't have to write long 700-page novels, maybe you like to make up stories for kids, this way you can create a compilation for them. 
Freelance journalist
This is another job application for people that are good at writing texts. Many magazines turn to freelance writers as it is cheaper and more convenient. 
Data entry 
The general idea of this job is to render data from one format to another for the computer to process the information. This can be a lengthy process, so often this kind of job is forwarded to individuals who work online part-time. If you are a fast typer and can concentrate on a specific task, this online job should suit you well. 
Dropshipping 
Dropshipping is the kind of business with low startup investments that allows creating a stable source of income. It's accessible and easy to understand business model, particularly appealing to beginners. To start a business like this, all that you need is a computer and a stable internet connection. 
It is a kind of business that you can run without having to maintain an inventory, stocking and shipping the products to customers. You don't even have to physically possess the products that you are selling. It may sound complicated but let me assure you, that this is a completely legal business that you won't experience any troubles with. 
How exactly does it work? First, you need to choose a niche for your dropshipping store. Then you need to create or buy a website through which you will sell your products. After which you'll need to find a reliable supplier, with products appropriate to your niche. AliExpress has a ton of suppliers for any imaginable product. After you've successfully chosen a supplier, you'll need to import the selected products to your online store. You can do it manually by finding and uploading pictures and writing product descriptions. However, you can automate this process with the DropshipMe plugin. With the help of the plugin, by a click of a button, you can easily import products in bulk. This will allow you to save time to further grow and expand your business.

Work-from-home ideas for experienced specialists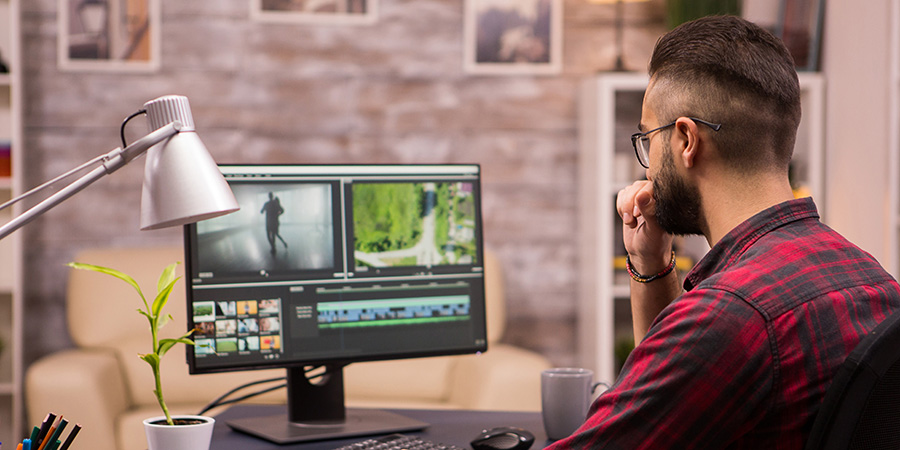 Social media marketing (SMM) 
In the world that we live in today, it's hard to imagine a business that has no social media presence. Through the Internet, you can find tons of free courses and guides to learn the principles of SMM. It will take some time to learn this skill, however, if you find it captivating and devote the time into it you'll surely find great success. If you have any relatives or friends who have a business but are unaware of the importance of social media marketing, you can help them out and at the same time build your portfolio. 
Affiliate marketing 
If you already have some kind of blog, website, or popular social media account that has regular readers and viewers, you can try this marketing method. Affiliate marketing is a type of promotion where you showcase various products or services on your platform and you receive commissions for attracting buyers. You just need to register as an affiliate with the business that you wish to partner with. It can be a big retail platform such as Amazon, AliExpress, etc. Create some visually appealing posts or reviews of the products and when someone buys the products using your link, you will receive a commission.
Search engine marketing 
To find success in this area, you need to have a general understanding of digital marketing. Of course, people who've already had some kind of working experience will be favorable for this position. However, you can always find the basics on the Internet. Creating and running ad campaigns may sound difficult at first, although, once you understand how it works, it can be an interesting job with a steady income. 
Graphic design
You have to have a personal computer and the appropriate software for this particular job. Also, you have to possess a particular skill set as well as some experience, so if you had the experience working as a graphical engineer, this is a job for you. However, you can find a lot of videos teaching essential skills on the Internet.
Work-from-home ideas for teenagers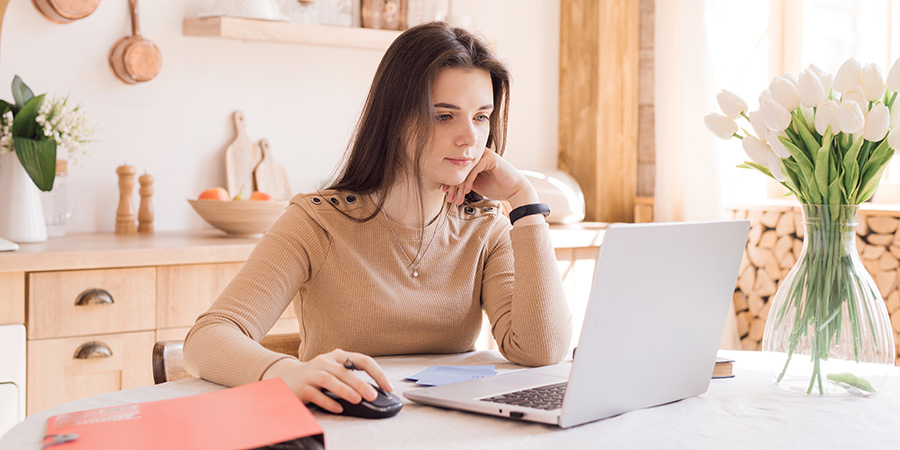 In this tough time, everyone is affected by the pandemic, teenagers are not an exception. Some jobs for teenagers don't pay very well, however, this can be a great experience for any future job. Not to mention, if you don't know how to entertain yourself, this is a rewarding way to spend time simply because you'll have an income of your own. 
Small assignments 
On websites like Fiverr and MTurk, you can find applications for jobs that require the completion of microtasks. 
Voice-over 
You may think that you aren't suited for this kind of job, although if you have a unique voice and are very well articulated, or even if you have one of these qualities you can find a job application. 
With companies becoming more and more worldly renowned, the demand in marketing content has also increased, including video content in different languages. 
When you find a job application make sure to practice your voice doing different kinds of voice-overs. For example, pretend like you are filming an advertisement, practice different voices until you find the best one that suits you. You can list your services as a voice-over/dubbing artist on websites like Fiverr or Upwork. 
Sell things that you don't need anymore 
Teenagers often have a lot of different things in their possession. It can be anything, from clothes to accessories, to collectibles. Evaluate what you have and sell the items that you don't use anymore on platforms like eBay or Amazon. You never know when you have something valuable. 
Video Games 
Yes, you read that correctly, you can play video games for a living. Although it is still an uncommon specialization, video games have taken over the world, and as such, new job applications have appeared. 
Gaining achievements, completing levels, you can do this and get paid! So if you are a fan of video games, you can turn your hobby into a source of income. 
Another way you can use video games is by streaming them through various platforms. People like to see how other people play games and tend to pay for it as well. For this, however, you have to have a high-performance computer and have an engaging personality.
Work from home ideas for college students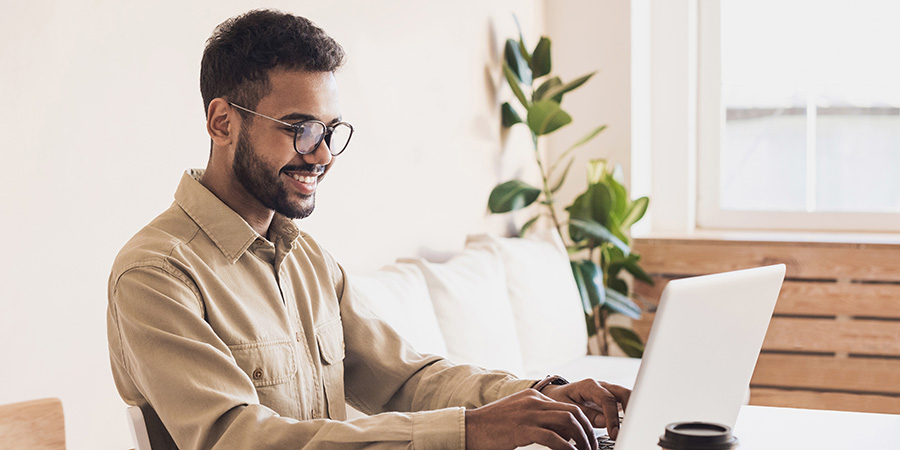 College students are in a similar position as teenagers, having to study at home. Despite not being able to find a traditional job, here are work from home options that are suitable for college students. 
Resume writing
Many people in this world just don't know how to write a resume, or maybe they just don't like doing it. If you think you have the skills to write a text that will emphasize all of the strong aspects of an individual and make the text look good, you may find an easy source of income. 
Copywriting 
Transforming your thoughts into text is very popular and demanded skill. Especially if you can convert your thoughts and ideas into a text format. 
Since the content on the Internet mostly consists of texts, the demand is very high for this particular profession. And a large number of companies don't mind turning to unqualified specialists, as long as the quality of the assignment reaches their standards. You can always find a job like this on various freelance websites. 
Online surveys 
Your feedback is very valuable to companies. So much that they launch paid survey campaigns to see how they can improve the quality of their products and services. This is a quick way to earn a few extra dollars that is suitable for any individual that is trying to make money online. 
Here are some tips you can follow to ensure a better working experience: 
Choose a service that will pay in dollars 

For security purposes, create a separate email specifically for this job

Be careful with your personal data
Work from home ideas for moms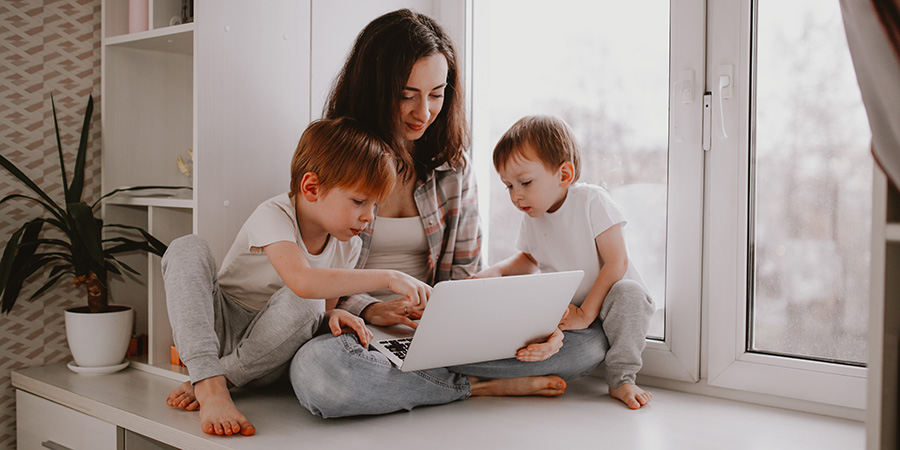 Being a mother is a job in itself, too bad that it doesn't pay. Despite this, many women find a way to work in their households and earn a living, while still taking care of their children. Here is a list of the most popular jobs for moms.
Social media management 
There are many companies out there who require a person who is capable of managing their social media accounts. Unlike traditional jobs, you don't have to work from 9 to 5. 
If you understand the basic concept of social media and can create engaging content, you can always try this kind of job. 
Handmade items creation
The best things start with something you love. If you have a hobby like sewing, you can benefit from it by creating handmade items and selling them online. If your hobby turns into a business, you can even accept orders for various online requests.
Examples of hobbies that can turn into a work from home idea: 
Scrapbooking

Sewing (cute hats or accessories for babies or anything that is trending right now)

Wood carving (good wooden home accessories are a big trend by the way)

Engraving (eco-friendly items made of wood instead of plastic are a big trend and engraving helps them look modern and stylish)
Meal preparation 
Many people have a general concern about the food that they eat. Lately, it has even become a trend to eat healthily. Although people want to eat healthy consistently, some just don't have the time to plan and cook meals every day. 
If you are good with food, this is your chance to create an income from something you are good at. You can create a daily meal plan and become a personal meal planner. 
We hope that you found an idea that is best suitable for you, and that will bring you a source of income at this difficult time. If you have found what you were looking for, then try it and share your success with us! Best of luck to you, stay at home and stay safe!