Dropshipping has proved to be one of the hottest ecommerce trends. No wonder: it is easy to start, does not require significant initial investments, allows you to sell products without stocks and inventory. Dropshipping model is very flexible. Your task is to make an online store, fill it with products from a large e-retailer like AliExpress, promote your store and get your profit.
Anyway, it's not so easy as you may think, otherwise all ecommerce entrepreneurs would be millionaires. Before you start to look for the best products to dropship, keep in mind some points.
Choosing a trending niche
First of all, you should select a good niche.
Why should you choose a niche store rather than a general one? The matter is that it's highly unlikely that you can make a really successful general store able to compete with famous retail giants. But if you find a promising niche, pick products carefully and focus on promotion, your chances to succeed increase manifold.
So, the success of any ecommerce venture depends on the selection of a relevant niche, and dropshipping is not an exception which means that you should start from the market analysis and niche research.
There are many ways to find a suitable niche for your dropshipping store. You can study social media, use online analytic tools, examine popular ecommerce retail platforms. You can start with your hobbies and interests as a source of inspiration and then evaluate the chosen ideas with the help of keyword study and other methods. You can use a ready-made solution and pick any niche offered in popular dropshipping blogs and other online sources. Finally, the easiest way to select a profitable niche is to employ specialized services and tools.
What are the best products to dropship?
After determining your niche you can start filling your store with goods.
So, top ecommerce products should:
have stable demand. A good product should have at least 300 orders. It's logical that seasonal products are not the best choice.

be affordable to your potential customers. So, choose the products with reasonable prices (and keep in mind your margin as well!)

keep within the law. Avoid copyrighted products. Do not use images with logo or brand name.

have

high quality. Select only items with product rating not less than 4 stars.

be quick and cheap to deliver. Filter out products with free shipping/free or cheap ePacket delivery.

have

informative product page. Product description should cover such essential product features as color, size, weight, material, etc. Relevant customer reviews and high-quality pictures also matter much.
Using filters and keywords, you can spend some time and find the suitable AliExpress products for your dropshipping store.
Here's an example of an appropriate product: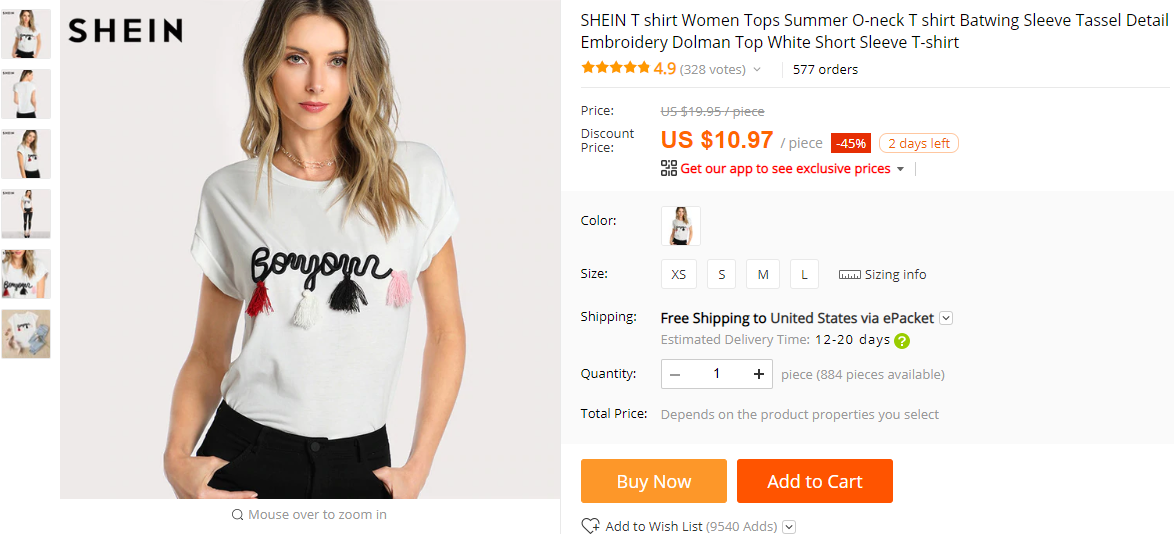 The item has good rating and enough orders, it is not too expensive, and the supplier provides free delivery via ePacket.
But the product page leaves much to be desired: the product title is full of irrelevant keywords and contains brand name, and the images have to be edited as well.
The same product can look much better if you edit product information and images.
Compare: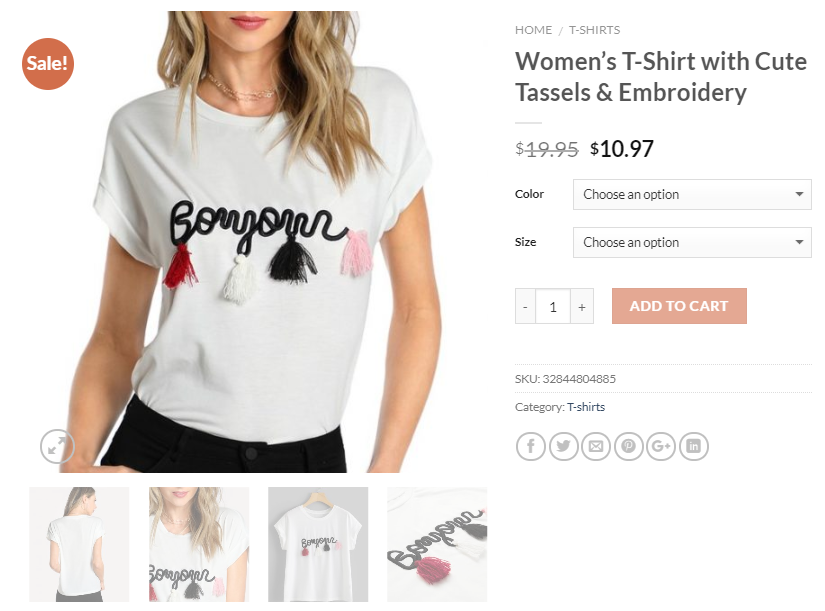 It is not copyrighted, the title is clear and includes only valuable information and relevant keywords, and the product page is much more attractive.
But market and niche analysis, product search, import and editing can take tons of your precious time – not to mention searching for reliable suppliers!
Fortunately there is a solution that saves your time and efforts allowing you to find and import the best AliExpress products in a few clicks and start selling them immediately.
How DropshipMe helps to get the best dropshipping products
Here at DropshipMe we have already picked out the most trending best sellers in promising niches. You don't have to waste your time on niche and product research – just select a category and start importing products to your store.
Under 'selected' we mean that DropshipMe experts have already:
made a research on trends and demand;

picked products with highest ratings and commercial potential;

checked the quality and feedback of products;

chosen trusted and reliable suppliers for you.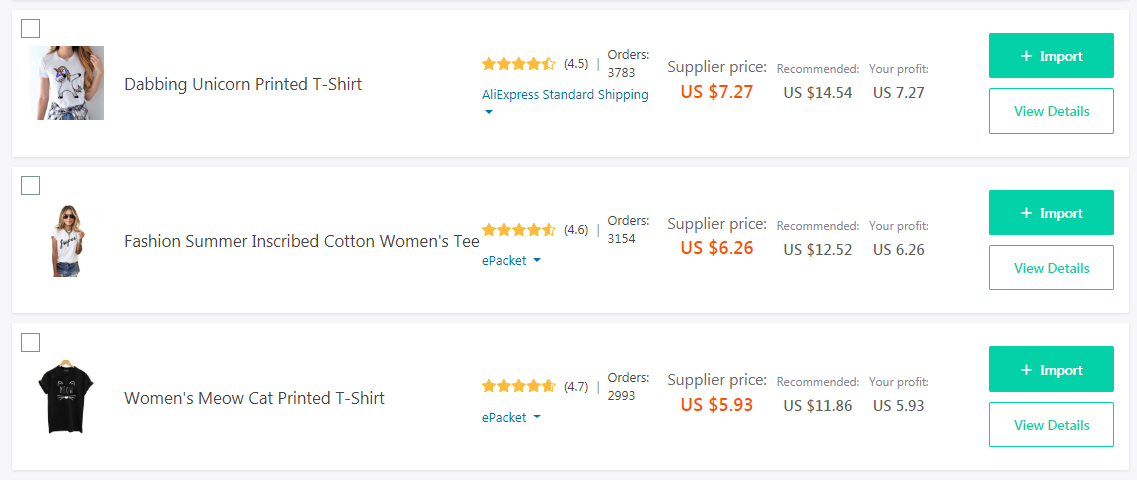 Using the database of the best dropshipping products, you can easily pick out valuable items to create an awesome online store, start selling them straight away and make good profit!