The holidays are approaching, and many owners of dropshipping stores have a great opportunity to increase their sales. One of these holidays is Halloween. Here is a selection of niches and Halloween products that are becoming very popular in this pre-holiday period.
Boo! Halloween is coming!
On October 31 in many countries of the world the candles in carved pumpkins will be lit, kilograms of candies will be eaten and scary costumes will be put on.
Like many other holidays, Halloween has become one of the annual events when sellers can make extra profits. What does it mean for dropshipping store owners? It's time to add themed items that will elevate your profits to your store!
As Statista's chart shows, there has been a steady increase in Halloween spending in the U.S.
Let's take a look at this!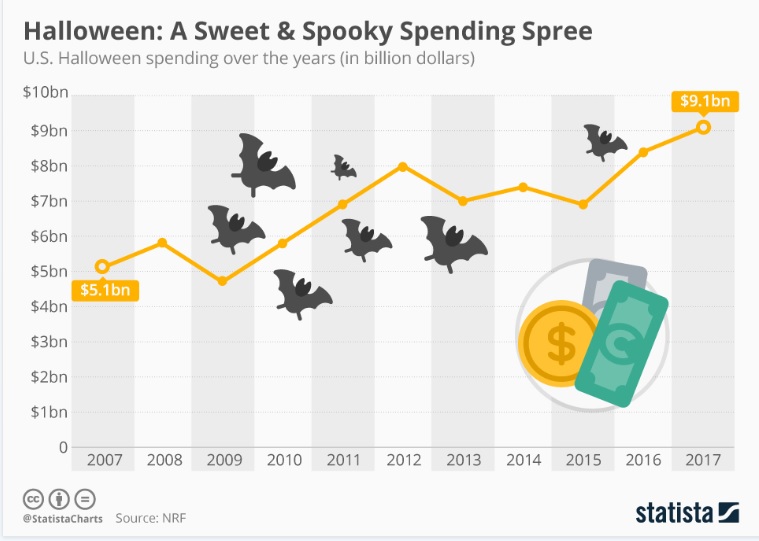 In the United States, Halloween is the second largest public holiday after Christmas. All over the globe, people of all ages and nationalities take part in fun Halloween celebrations.
The demand for Halloween products begins rising in late September and early October. And it is actively growing until the holiday.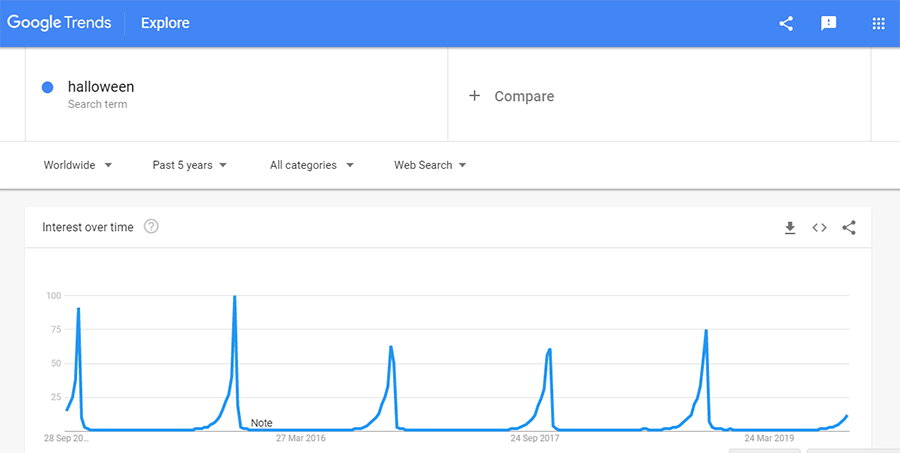 Of course, the demand for Halloween-themed products is limited in time. These are seasonal products, so there's no reason to keep them in your store offer all year round. If you want to dropship party supplies that stay popular regardless of the season, please read this article. And when it comes to Halloween items, it's a great idea to add them to your store offer 1-3 months before the holiday and remove shortly after it ends.
What types of Halloween products will be trending this year? Perhaps we will not reveal the secret if we say that trends are very similar from year to year.
Many people prefer to celebrate Halloween with family or friends. There are big costume parties, themed family dinners, hundreds of scary street events, etc. And all these activities need their own specific products. We've prepared a list of themed products that you can add and offer in your store at this period.
Let's go!
1. Pumpkin items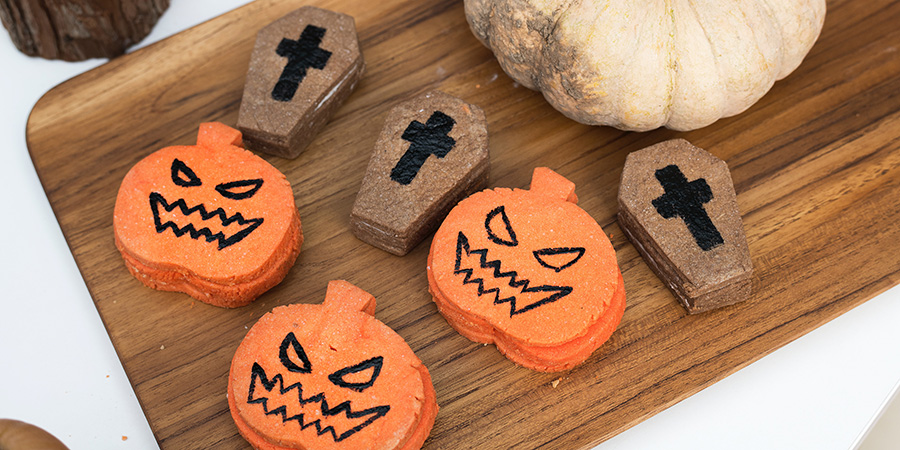 What is an important attribute of Halloween? Of course, Jack-o'-lantern – a pumpkin with carved eyes and a mouth, with a candle within.
Pumpkins are symbols of this holiday, so you can extend the assortment of products for Halloween with such products as balloons, cushions, kid's pumpkin costumes, chocolate molds, and garlands.
2. Skull things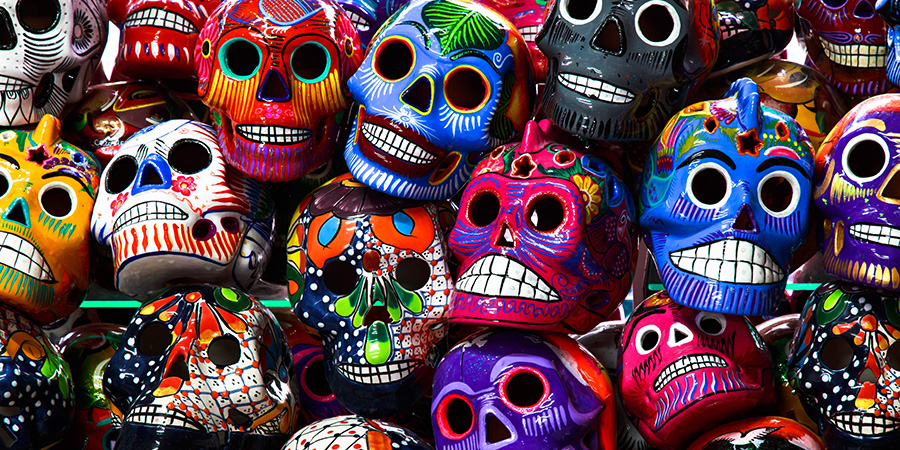 Once in the night of Halloween parade, you find yourself in a fantasy world: skeletons, skulls, coffins are integral parts of Halloween too.
As in the case of pumpkins, there is a huge variety of products that you can add to your store: decorations, face masks, skull-shaped rings and bracelets, printed t-shirts, earrings, pins and necklaces, skull ice trays and glasses, printed cushion covers, etc.

3. Costumes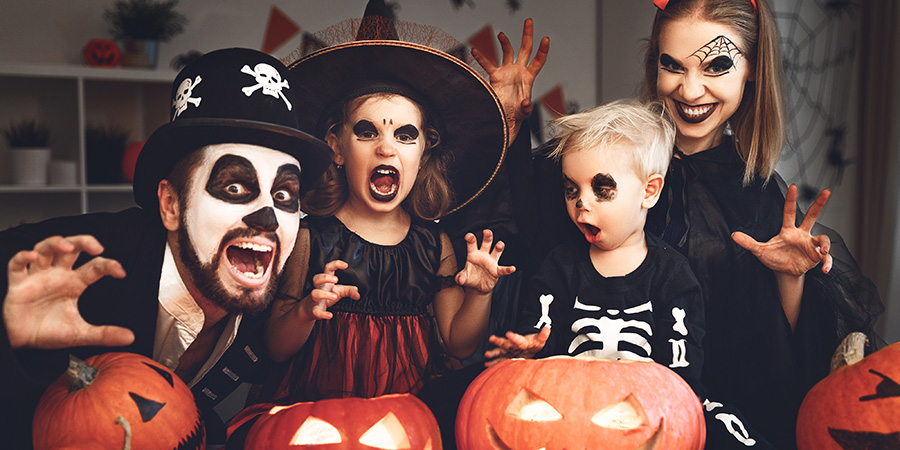 An integral part of Halloween are costumes that embody the idea of evil spirits. They are saturated with black and red colors, and often made in the form of robes with hoods. Popular Halloween looks are vampires, ghouls, witches. It is also customary to dress up as movie characters or famous personalities and ask for treats.
Offer different variations of costumes, and your store has all chances to be noticed. In addition to costumes, you can also offer makeup products that will help complement the look.
Not only children, but also adults like to dress up in costumes. Fans of festive costumes will not ignore their pets and also pick up the costumes for them 😉
4. Decorations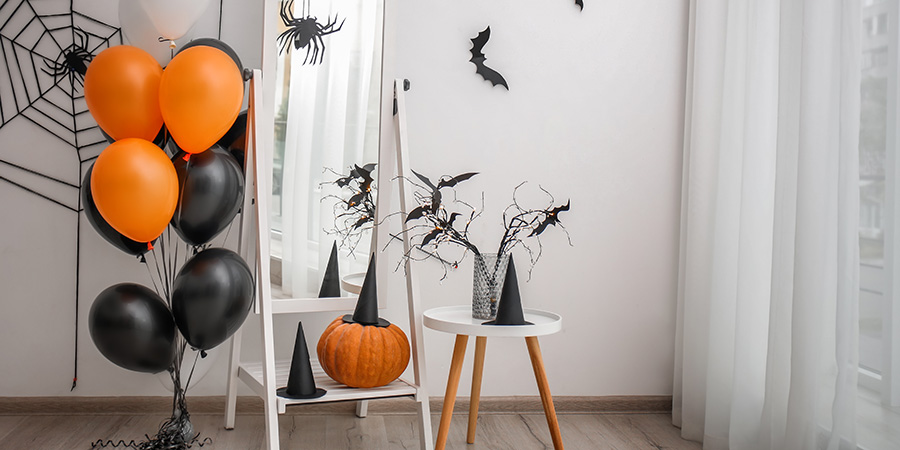 Halloween is a fun and spooky holiday. That's why Halloween decorations should be not only fun but also frightening. Make your customers surprised!
Many people don't buy ready-made decorations, and go for the handmade ones. Wow! Even more products can be added to your store! Ready decorations, craft materials for creating them – consider these options.
5. Balloons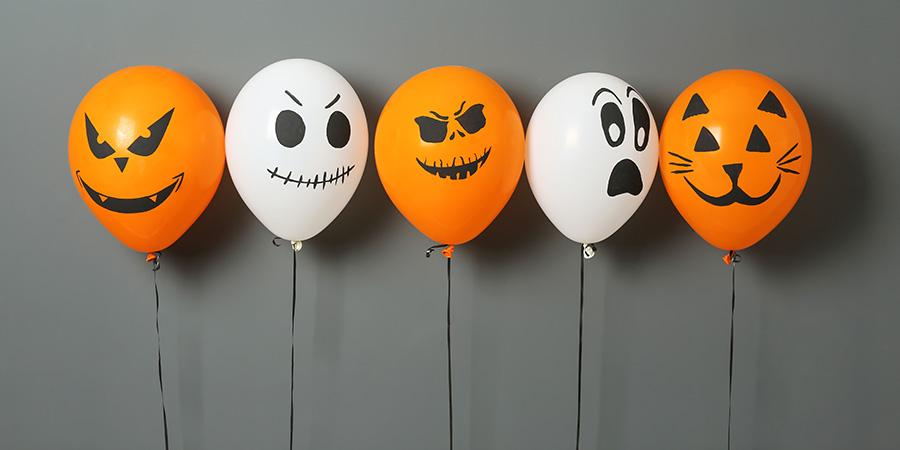 What's a party without balloons? Themed balloons with pumpkins, skulls, spiders and other symbols of Halloween serve as excellent decorations for both home and street parties.
You can use not only the theme of the holiday but also colorful balloons of different shapes and sizes. They will also be a great addition to your holiday party.
By the way, adding products to your store, don't forget about their further promotion. This article can help you with this issue.
A few useful things…
We've presented a list of niches that can help you boost your Halloween sales.
You can find lots of these products in DropshipMe database, which allows importing already edited products to your dropshipping store in one click and start selling them immediately!