Spring is most likely the favorite season to a lot of people worldwide. It strikes the perfect balance between winter and summer. It is neither hot nor cold, but just right, like the baby bear's porridge in Goldilocks. Animals (and a very large percentage of human beings) come out of the hibernation period that lasts all winter. Plants also start growing again, and so do the flowers. Suddenly the outdoors is sunny and colorful. There are birds flying around and chirping everywhere.
Seriously, what's not to like about spring?
Spring cleaning
Spring is known as the season for rebirth and renewal. This is about your eCommerce business too. Whether your store made a killing over the holiday season or not, you get to have another crack at it. And with the right products, you are guaranteed to be as happy as everyone else this season. First things first, however: you need to re-evaluate your store.
Having left over products from previous seasons doesn't inspire confidence with shoppers. You don't want them to associate your store with old and forgotten products. A good first step would be replacing the items which season has passed with a carefully curated list of products that puts your store in a profitable position.
This means looking ahead to determine what will be in demand onwards. Normally, this would sound like a lot of work on your part, but we're the experts, and you're in good hands. No research is required to know exactly what to have in your store at a particular time.
Earth Day
Planning ahead is vital to running a successful dropshipping store. Take the example of Earth Day. This international day falls in spring and is a celebration of nature and the earth, obviously.
Recently, conversations are being driven towards going green and being eco-friendly. People are now more conscious than ever about taking care of the environment, especially with wide-spread awareness of climate change and global warming. In this regard, a good dropshipper like you will put this into consideration when adding products to your store, giving you a certain niche or edge in the numbers and type of customers you attract. People will nowadays gravitate towards all things that are environment-friendly.
With all the above put into perspective, this is the list of best products to have in your store this spring.
1. Bike accessories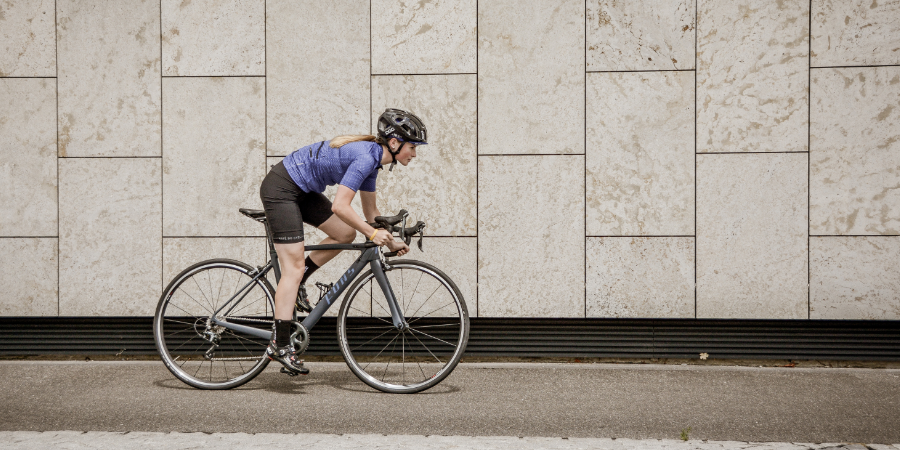 The weather in spring encourages a lot of outdoor activity, especially for people who have been mostly indoors due to unfavorable weather. One such outdoor activity is bike riding. Whether going on a brief cycle to the local park or joining the Tour de France, there is only one proper way to go bike riding: with the proper gear and accessories.
Employing the rule of safety first, we all know the scolding our mothers would give if caught biking without a helmet. Also in the safety category are knee, shin and elbow pads in case of a fall, especially since most people will probably be rusty due to being out of practice for a few months. So sleek looking helmets are a must. As with every other activity, the look is also important. Jerseys, jackets, gloves and bike shorts will also be in demand, as well as goggles.
Moving to the techier side of things, a long-distance biker will require both a GPS to know exactly where they're going and a speedometer to keep track of their speeds. Coupled with those two would be a smartwatch to keep track of the biker's vitals and to keep track of the exercise.
Choosing to go the eco-friendly route and the fantastic weather in spring may also make people ride their bikes to work, and thus a fancy coffee cup holder would come in really handy. Bike bells and bike (smart) locks will be important to have in your store as well. Lastly, why not have a waterproof bag to put everything in?
2. Running & athletic shoes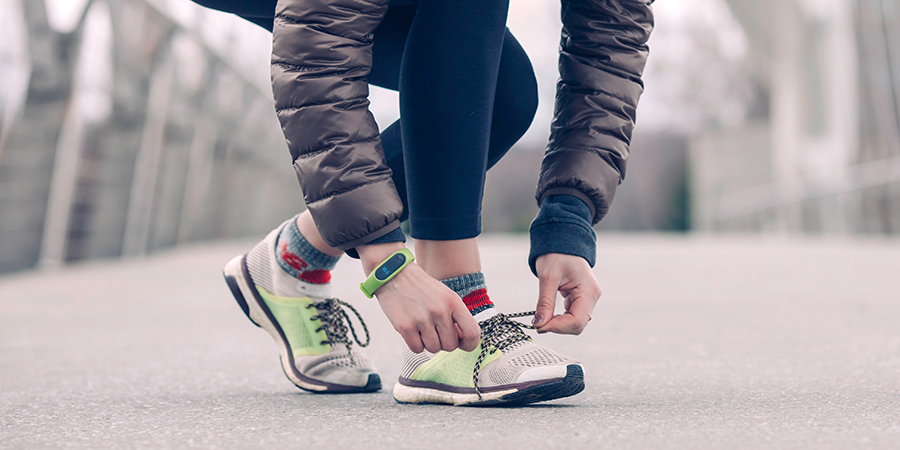 Summer bodies are made in spring. As loads of people do their cardio this season, why not make everything they'll need available to them?
Good spring weather encourages jogs and morning runs. As with biking, running requires the proper gear, especially when it comes to shoes. It doesn't matter what's the length of the run, and whether it's being done professionally or not, everyone wants comfortable running shoes.
You, as a good dropshipper, should be aware of the diversity in potential clients and their feet. Different athletic shoes will be adapted better for certain kind of feet, and stocking specialized shoes will help the very specific clients feel taken care of. In regards to Earth Day, certain clients may be seeking shoes made out of sustainable material, shoes from eco-friendly brands may give you a niche over your competitors.
3. Golf equipment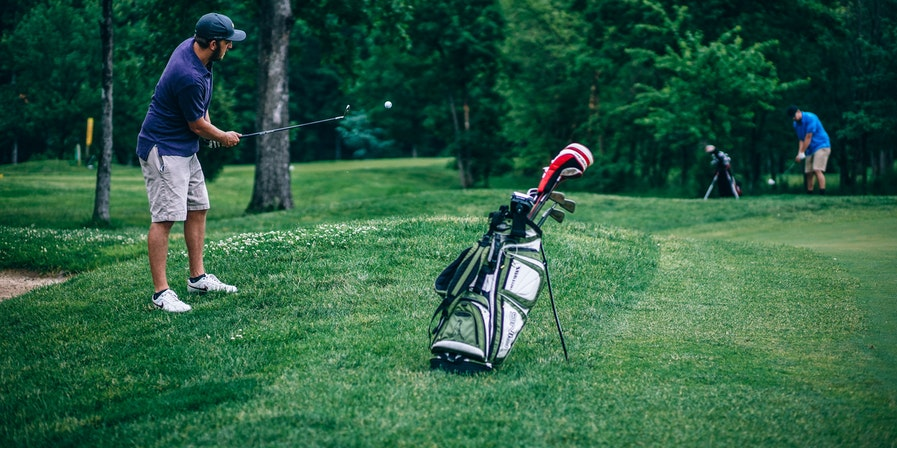 It's golf season! Spring is time for people to dig up old golfing equipment and go play a few holes with those friends. Either that or doing some spring cleaning with regards to their equipment. Many people will be willing to either get new or to replace the old equipment and lucky for them, your store will have everything they need.
There should be golf apparel for both men and women. This section should include shorts, hats to shield against the sun, gloves for proper grip when holding their clubs, and of course, shoes for people of all shapes and sizes.
For the more professional crowd, electronic products may include GPS, either stand-alone or in a smartwatch and a rangefinder to accurately determine distances. Also, what is golf without an actual golf ball? Have those too. Your clients will also require golf bags to put all their equipment in. If only you could dropship golf caddies too!

4. Car air fresheners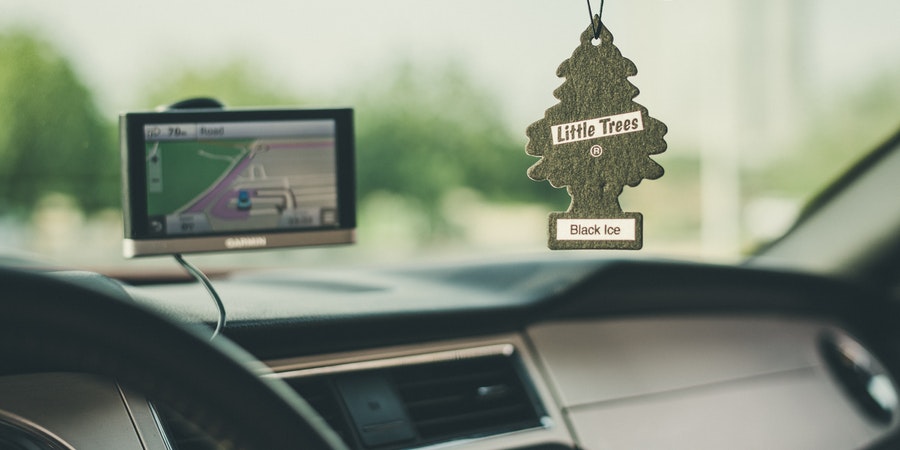 It tends to get a little stuffy when temperatures start rising, especially when inside a vehicle. A lovely scent inside a vehicle will go a long way in masking odors. The scent of choice, if inspired by spring, can give a very outdoorsy feeling, emphasizing the spirit of the season.
Different car air fresheners will have different delivery methods, coming down to the consumer's preference, so a good dropshipper like you will ensure that everyone is catered for. There are those that are hanged, most popularly around the rear-view mirror, there are gels, and there are liquids. Others allow clipping to the car's vents and therefore have a stronger distribution.
Preferences will also vary in how strong or mild the scent actually is, with people on both ends of that spectrum. Some air fresheners, like those that are simply hanged, are easily replaceable while some gel or liquid-based ones are refillable. A store with variety keeps a lot of its customers happy.
5. Fitness trackers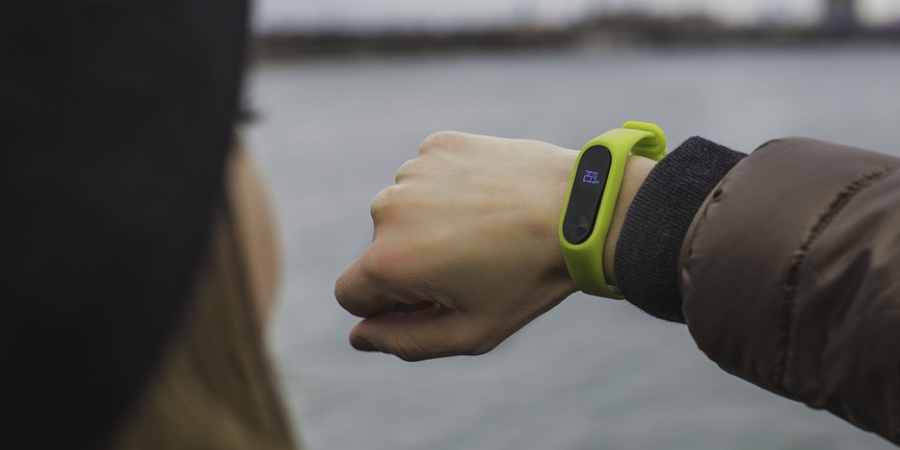 Nearly everyone is obsessed with being fit, losing weight, eating healthy, drinking water and so on. The only way to stay updated on the progress, apart from stepping on the scale every few hours, is using a fitness tracker. While they started out being worn on the wrist, fitness trackers have evolved from simple wristbands to smartwatches and now some come in the shape of rings.
Some potential customers may be more traditional and go with wristbands that perform the basics, whilst some may opt for the more advanced smartwatches which can now substitute a smartphone, negating the need to carry a bulky device while on a run. These devices capture heart rate, steps taken, the time the wearer has been active, body temperature and even the number of calories used up. Of course, they come in all shapes, sizes, and colors and variety to clients is an added plus.
6. Camping gear
Spring is almost synonymous with being outdoors. It is a beautiful time to get outside for a walk, hike or camping, especially after being under the mercy of a cold winter. Flowers bloom again, and so do the trees, animals come out and are active once again. It truly is a magical time.
At the start of spring, it is easy to fully enjoy the solace of the woods, overall a perfect time to be out camping. Potential customers are more than aware, however, that spring can get unpredictable and it may rain. While an undesirable weather condition for camping, the proper gear will ensure that they make the most of it.
First thing is a proper tent. This should be a waterproof tent, with waterproof tape on the seams. Sleeping gear like sleeping pads and inflatable mattresses, which requires a pump to inflate. If bringing out an existing tent is your clients' choice, they may need tent-repair kits and seam sealers. A hammock is also a camping staple and they will be in demand, so having them in your store is a must. Cookware for using outdoors should come in handy too. Recyclable plates and cups will be a favorite of your environment-friendly customers.
The outdoors requires one to have a knife or multi-tool for all crafting activities. The nighttime warrants flashlights and headlamps, with extra batteries packed for both if not solar-powered. Some campers prefer having foldable chairs and tables instead of sitting on the ground, especially in spring when the ground may still get a little wet.
Finally, a date with nature requires you to respect and not harm it. Thus, eco-friendly variants of other normal items like biodegradable soap, natural cosmetics, insect repellent, and even toilet paper will be good dropshipping products to have.
7. Fishing rods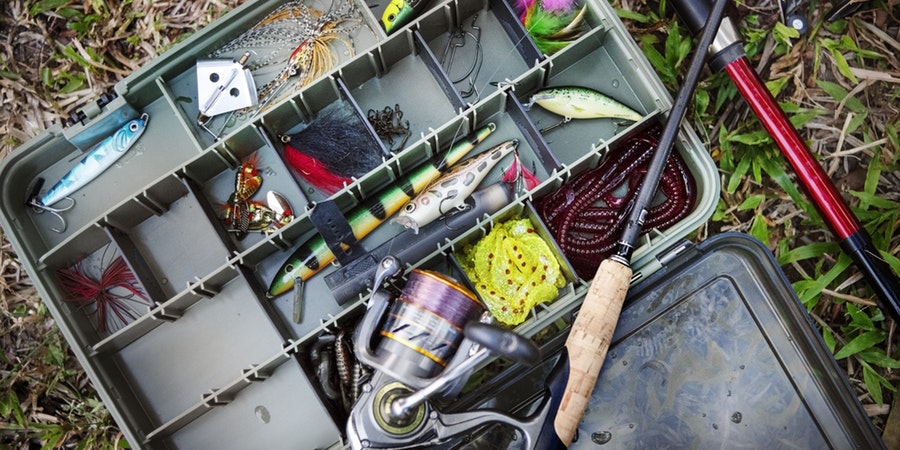 Fishing may be alongside camping or as its own thing. Whichever the case, fishing trips are another gift from spring. Depending on the type of fish a client is going for, or just simple preference, fishing rods will defer.
Some people have lucky or generational fishing rods in which case, products that help them take care of that equipment comes in handy. Lubricants and replacement parts such as fishing lines and hooks will be in demand and you had better have them on your store.
For those seeking to replace or buy new ones, well, stock up. You may even bundle the sales with other fishing requirements such as hats, insect repellent, and matching gloves. Get creative!
8. Dog raincoats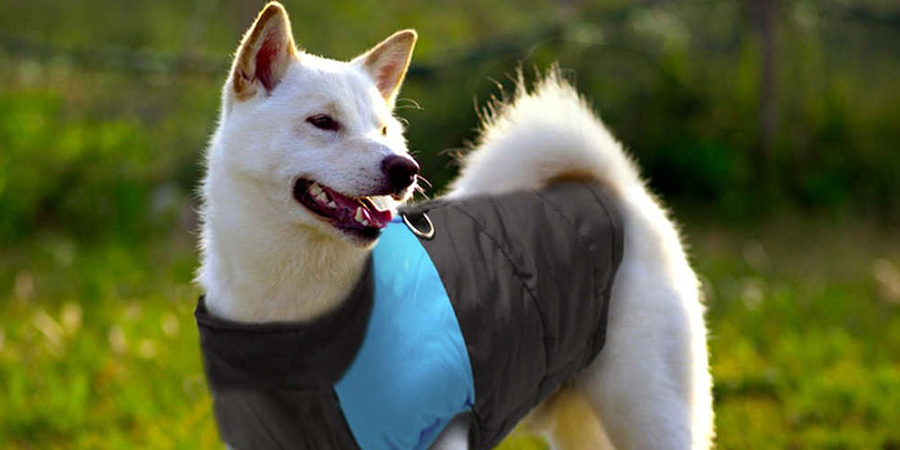 It is not only people that love having the chance to be outdoors again in spring. Animals too. Pet lovers, or should we say dog lovers, will most likely not leave their best friends indoors when going on a run or even going camping. In spring animals become more active. Dogs will be scratching at the door begging to go outside, and only a ruthless owner would deny them the joy. But with spring comes the possibility of rain when your dog and you are outside. Different owners will opt for different kinds of raincoats for their dogs.
Fashionistas will have their dogs dripping in designer or raincoats that are matching their own. Some will don their dogs in colorful and somewhat cartoonish coats, much to the silent dismay and embarrassment of the dogs. The more careful bunch will have their dogs wear very reflective raincoats so that they are always visible at whatever time of day.
Whilst all of them serve the purpose, let your dropshipping store offer variety, both for these different owners and also for the different dog breeds there are, especially the most popular and outdoorsy ones.
9. Scarfs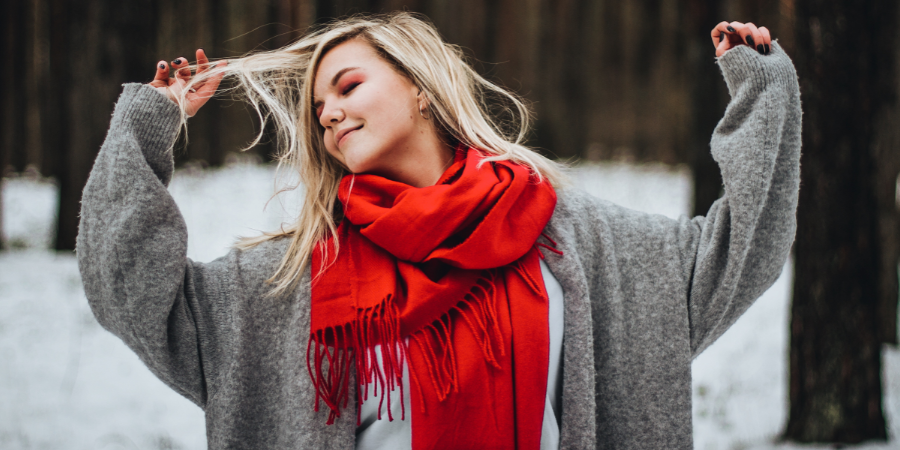 Scarfs normally round up a seemingly incomplete spring outfit. Lightweight scarves are preferred this season.
In the spirit of spring, most people will go for very flower-patterned scarves to match the outdoors. Even if lacking the flowery designs, people will still go for brightly-colored variants with soft materials. For chillier days, slightly warmer scarfs that can be wrapped around the neck are favored. But you can't go wrong with flowers!
10. Charcoal beauty products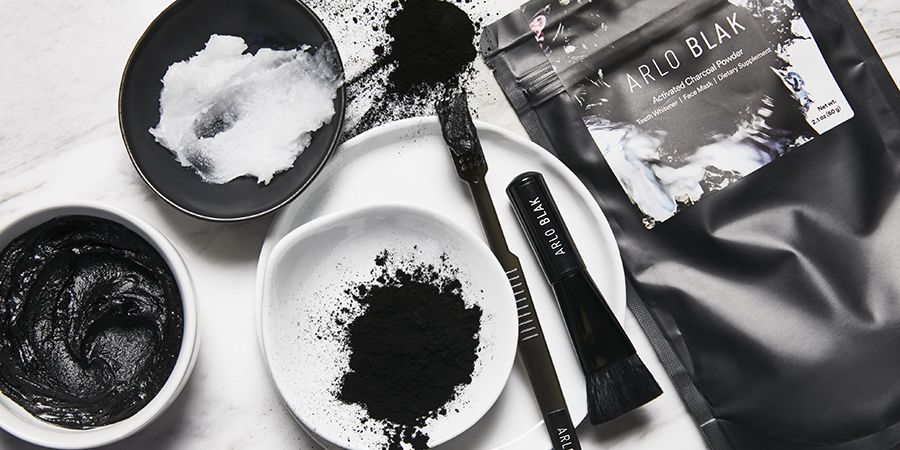 When going outside, everyone wants to look their best. In a sea of beauty-related products, activated charcoal has become the go-to beauty solution for most people in recent times. It is found in numerous products like beauty masks, shampoo, soap, pore strips, and cleansers. Its effect varies depending on the product and the person.
People with oily skin or those experiencing regular breakouts are well served by charcoal beauty products. They are especially good for all skin types in spring and summer when temperatures rise and people sweat more. They are good for removing toxins and impurities, leaving the skin looking bright and clear.
Your clients will be clamoring for charcoal beauty products, especially the ladies!
11. Grilling & barbecue utensils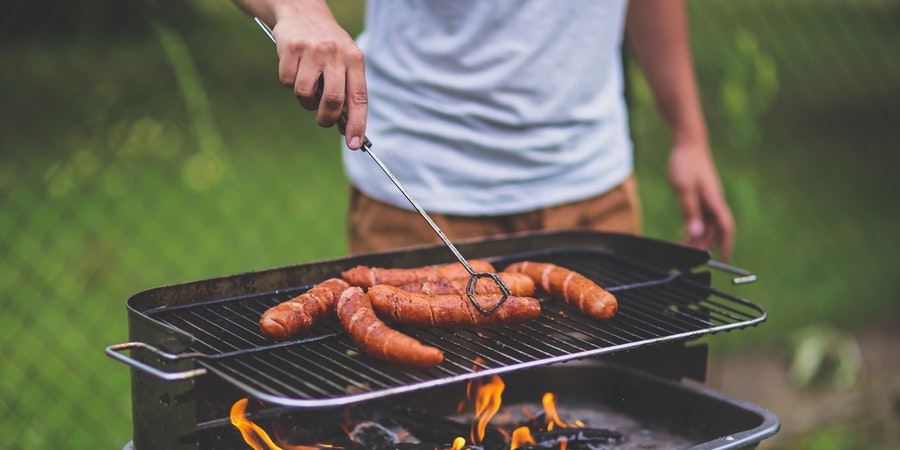 One of the items that feels really neglected over winter is a barbecue grill. With spring back, grills and utensils will be required for those Sunday barbecues. While the debate between gas and charcoal barbecues rages on, the genius dropshipper in you will know to play for both sides and make everyone on either side of the fence happy.
Other utensils are generally agreed upon by both. Long-handle spatulas, grill brushes, long-handle tongs, grill baskets, and meat thermometers all give the chef an enjoyable time on the grill. Gear like aprons and gloves in large varieties will do well too.

12. Silicone baking molds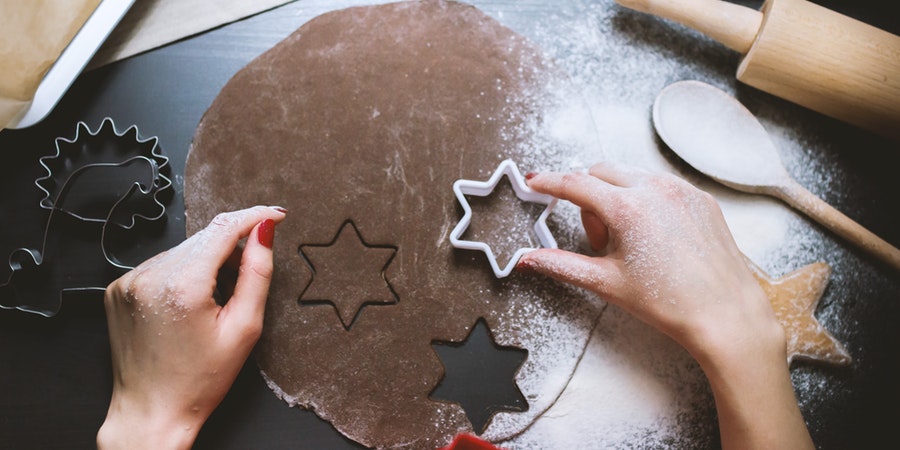 Awareness on health implications of aluminum and Teflon has led to soaring popularity of silicone kitchen and bakeware. They are versatile, in that they can be used in the fridge, microwave and freezer. They are easy to clean and are dishwasher safe. Those looking to get into baking will most definitely be out to purchase silicon molds.
While big cakes may have a limited variety in terms of shapes, muffins may be shaped into numerous designs thus your store should stock some alternative shapes, size and colors.
13. Garden pots & figurines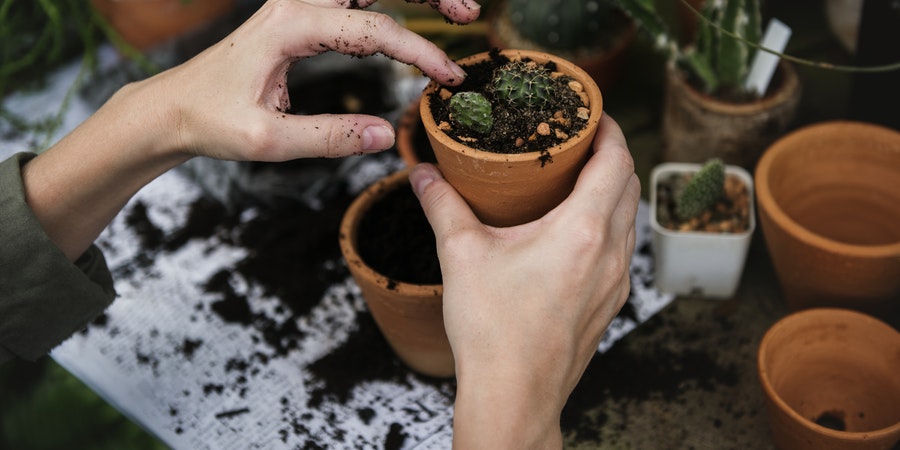 With trees and flowers in full bloom come spring, home gardens will come back to life in like and both front and back yard gardens will rediscover their color. It is only right that these colorful plants and trees be planted in equally colorful and radiant garden pots, with figurines placed in the gardens beside them.
Figurines could have an endless variety of designs, from popular ones characters or gnomes to very custom ones and DIY products. Garden pots could be made out of clay or other eco-friendly materials, whilst the figurines could be customized for your potential customers!
14. Handbags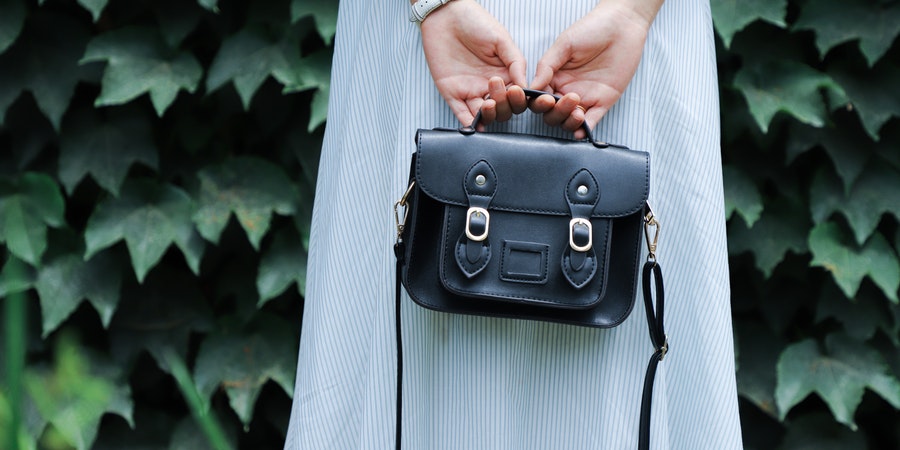 With the change in wardrobe that comes when moving from winter to spring comes the change in accessories, and the handbag is the most noticeable accessory. It is important for people to ensure that they spring outfits match the bags on their arm, shoulder, or in their hand.
Spring is colorful, easy, bright, and so should be the bags that are popular in spring. Carry-all bags are important for fitting anything brought along, be it the phone, water bottle, make up kit or extra shoes. The lightweight feel of spring is brought home by toting small and simple bags.
On a bubbly sunny day, brightly colored bags will be seen all around the streets. Make sure you have something for everyone!
It's spring! Make your business bloom!
We told you we had your back. These products are guaranteed to give you that spring in your step once you see how well your store will do. The DropshipMe WordPress plugin saves you precious time when deliberating what to have on your store, leaving you with only one simple yet important thing to do: download our free plugin.
Our carefully curated products are then accessible to your catalog with professionally optimized information on products. Whether you are a seasoned dropshipper or a newcomer, our plugin will surely help you achieve your goals.
Happy spring dropshipping!