In this DropshipMe plugin review we list all the added and improved features in the newest version of the plugin. Let's see how you personally can benefit from it.
We are constantly receiving a lot of valuable feedback from our customers. This is why we have improved the plugin's interface and functions to implement some useful and highly requested features.
So, here are some new amazing options that you can benefit from when using DropshipMe plugin for your online dropshipping business.
In-built currency converter
This option was in high demand of that part of our customers who use only WooCommerce on their sites. So, we added in-built currency conversion to allow them showing prices on their sites in their chosen currency selected in WooCommerce settings.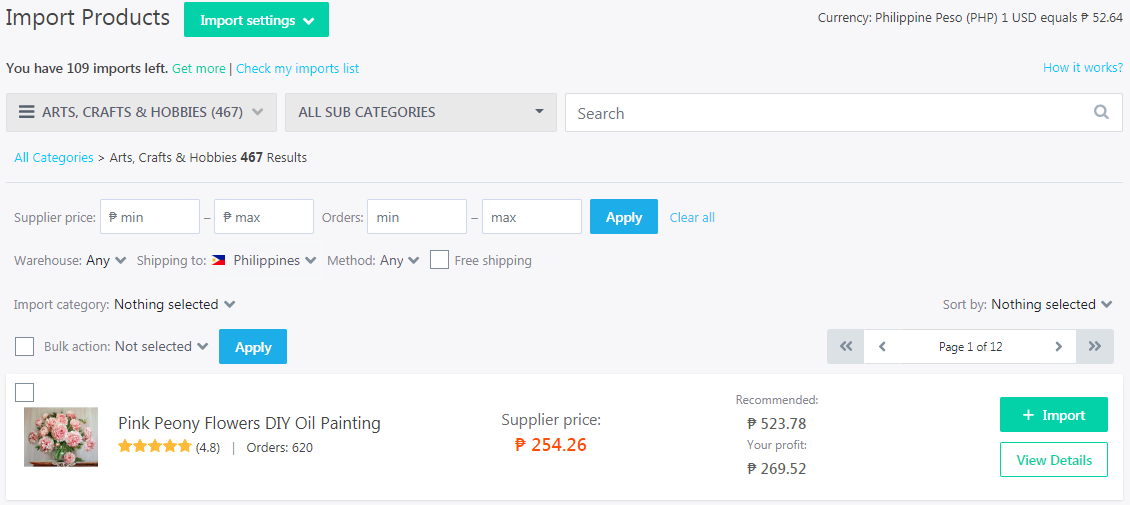 Now if the currency on your site differs from US dollar, you will see actual exchange rate in the top right corner of the Import Products page. The prices both in admin area and on the site will be shown in your currency.
New product filters
We have added new filters in Import Products section to make your product search even more convenient.

Using Supplier price filter, you can select necessary price range in the currency of your site.
To set the required number of orders for the products, choose Orders filtering.
Warehouse shows whether the necessary product is stored in warehouses in China or United States.
The Shipping to filter allows to select the country of destination from the dropdown menu.
To choose the necessary shipping method (ePacket, China Post, EMS and numerous other available services), apply Method filter.
If you want to filter out products with free shipping available, tick the Free shipping box.
And if you need to reset all your filters, just click Clear all button.
'Check my import list' section
Now you can easily view the products that you have imported before in the new section.
Besides, if you click this link you can learn the number of your products that have disappeared from AliExpress and are no longer available.

Shipping tab
In the Shipping tab you can select a destination country from the dropdown menu and immediately get the actual logistic information about this product. Shipping information includes warehouse location, shipping company, cost, processing time, estimated delivery time, and tracking information availability.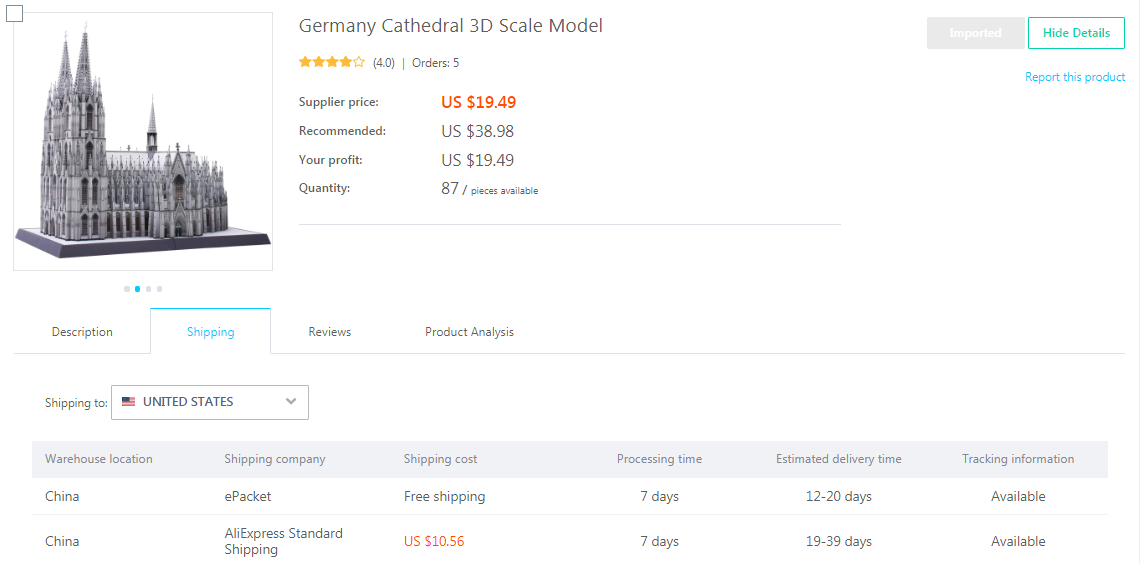 Product analysis tab
Using this tab, you can study analytical information about the product even without importing it to your store. To view this, you should have free AliDropship Chrome extension installed and be logged in your AliExpress account.
When you click on this tab, you get a link to the product and the supplier's store on AliExpress, an estimated logistic reliability (excellent, average, etc.), and the demand curve showing how often this product has been ordered during the last two weeks.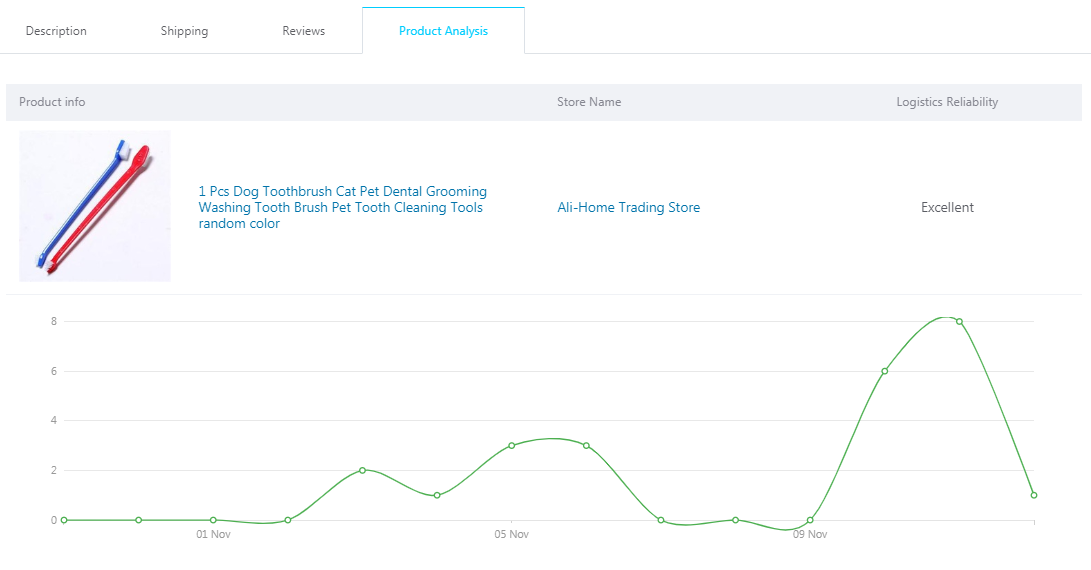 The provided information will help you make your final decision whether you need this product in your store.
Besides, we have made overall optimization and design improvements, as well as have fixed some minor bugs (there used to be a problem with plugin activation on the sites with second-level domains like com.au, co.uk, etc.; this compatibility bug was fixed in the new version of the plugin).
So, update the plugin right now or download it for free from this page, and you will enjoy the more effective and powerful version of DropshipMe to fill your store with the best products even quicker!