Professional Review Of Your Dropshipping Store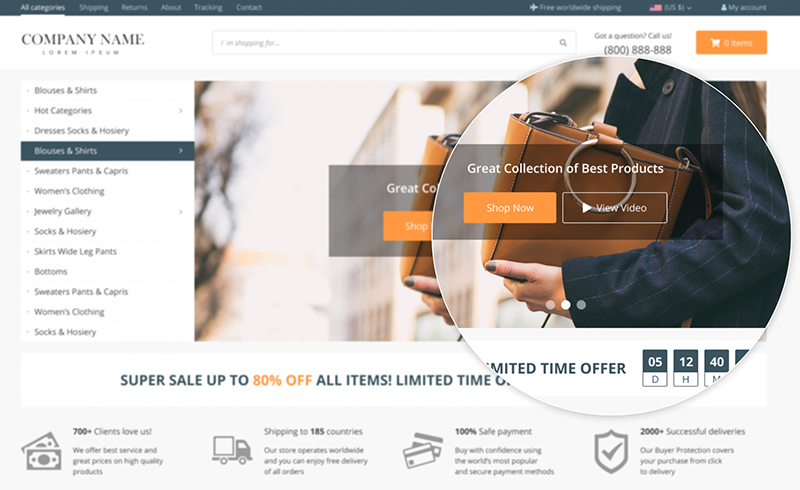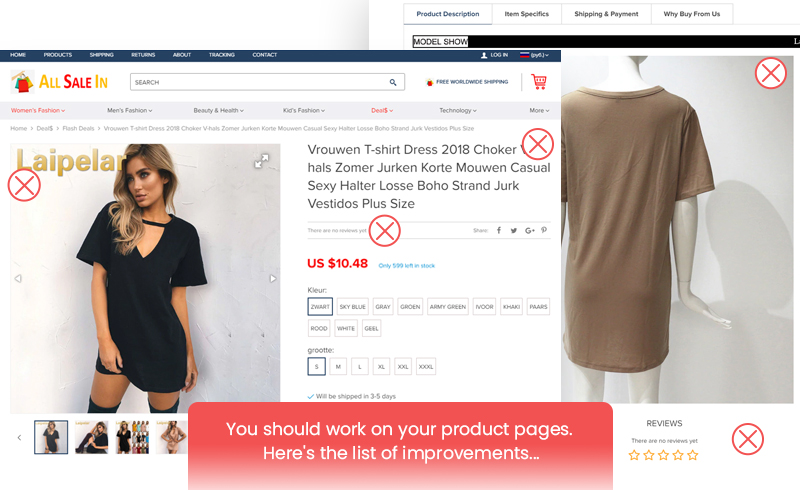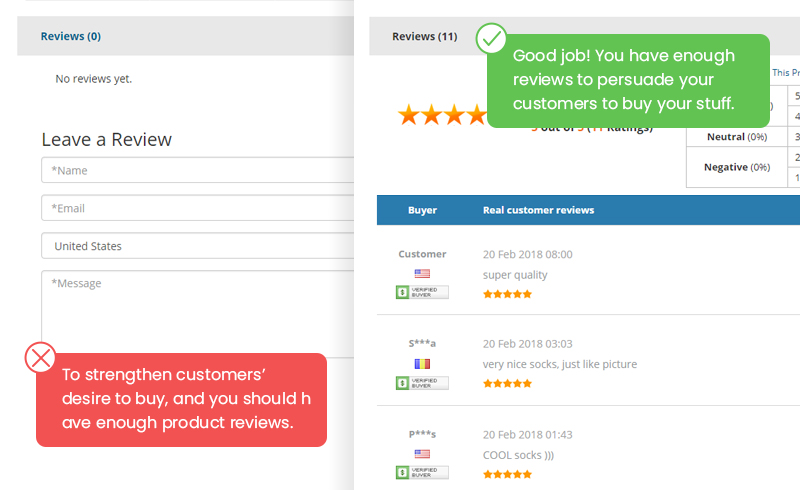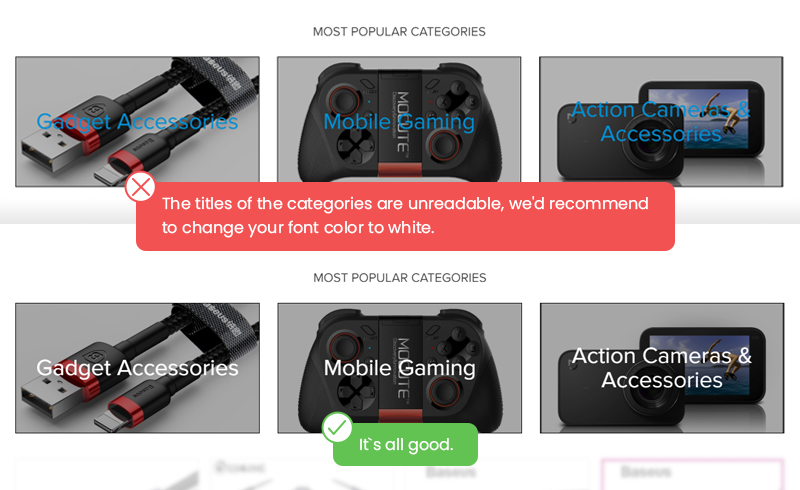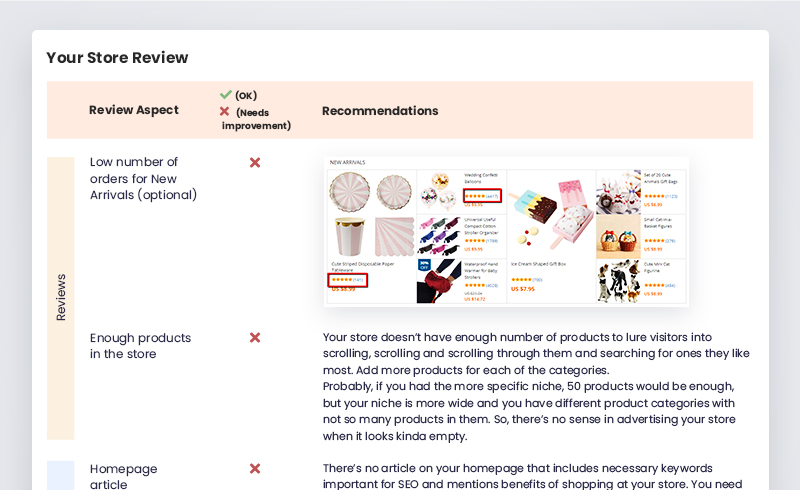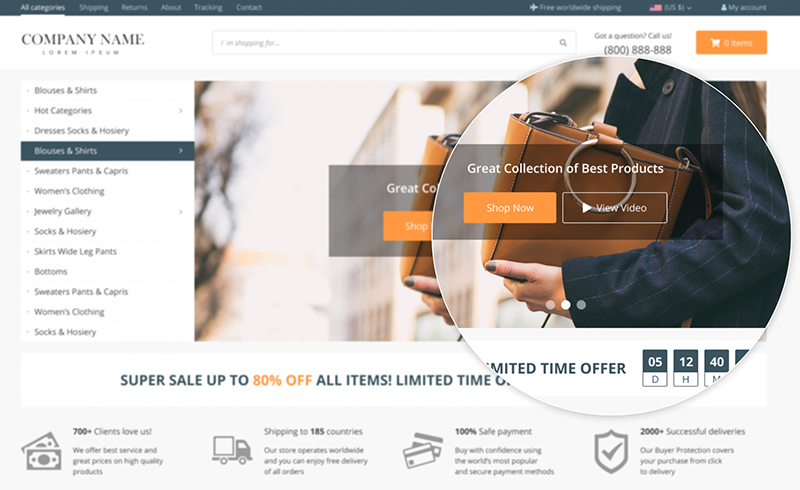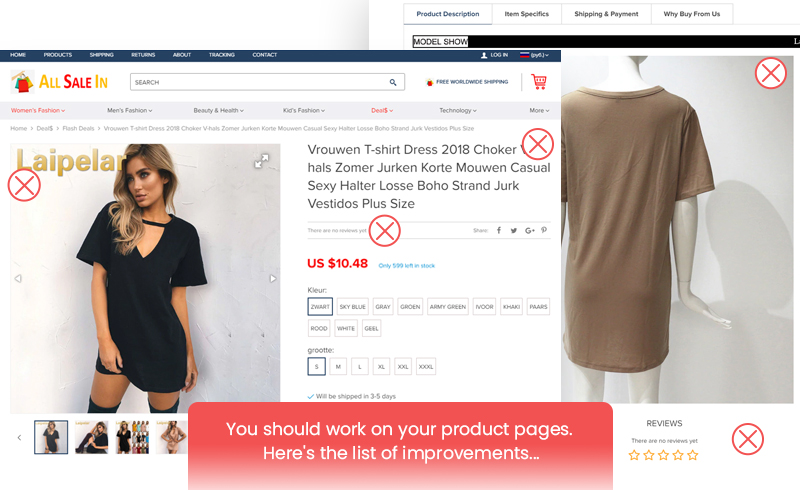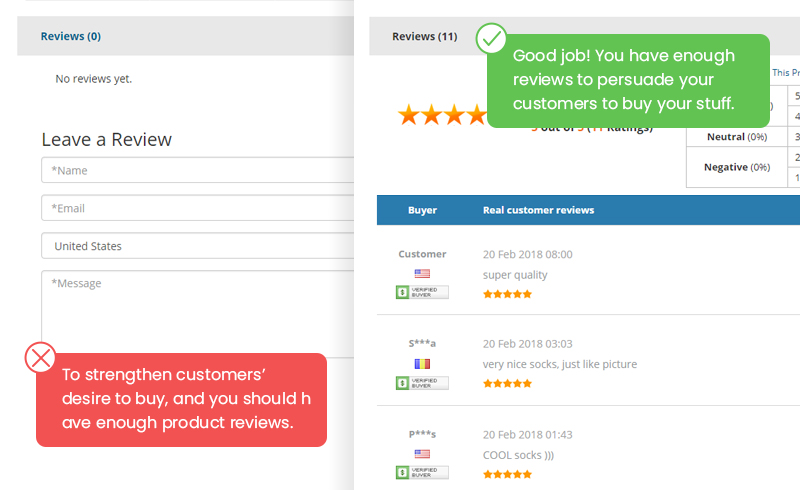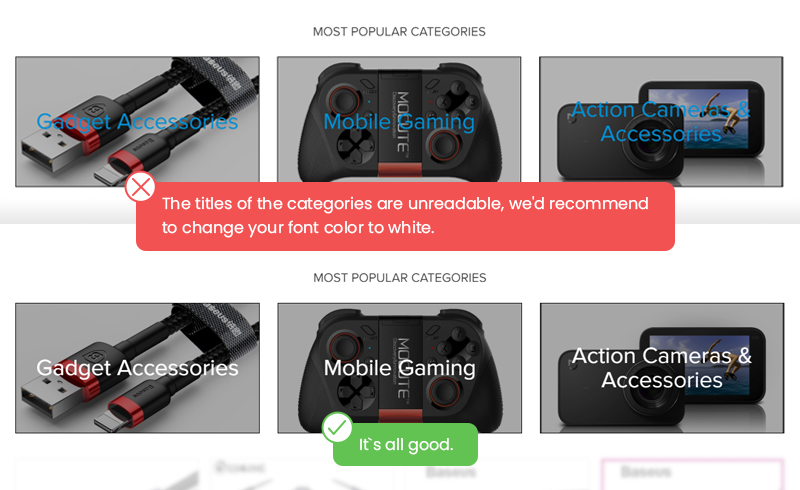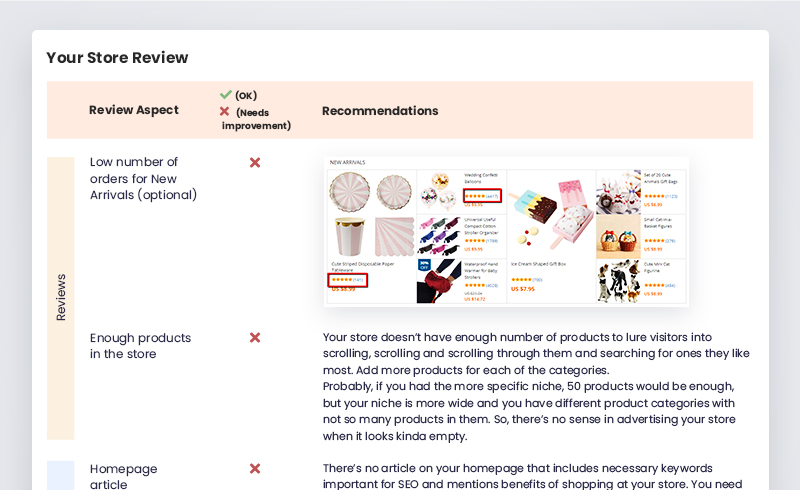 Delivery:
1 - 3 business days
If your store is not ready to welcome customers (you might even not be aware of that) but you still promote it, you probably just waste your money. So, it's better to check your store in advance! Dropshipping experts review it and tell you how to improve it and make your store more profitable!
About This Service
Haven't made any sales? Spending a lot on ads but keep losing out? Then it's time to review your store and make it shine & sell! As experienced managers, we know what an ideal profitable store should look like. Let our team of professionals go through every aspect of your website and they'll tell you what improvements you need to make ASAP.
What can you expect after you implement our recommendations?
A more professional looking store people trust and are ready to buy from
Up to 3x higher conversion rate
More revenue, more customers and more repeat buyers
Better ROI (return on investment)
Sometimes dropshipping might be quite challenging to new store owners – that's why it's always a blessing to have professionals on your side!
STANDARD
Get a short checklist with the main deficiencies pointed out
30 reviewed aspects
Several tips on store improvement
EXTENDED
Know all your store's imperfections and find out how to correct them
45 reviewed aspects
A short list of improvements and suggestions
PREMIUM
Outsmart competitors with the best store ever and boost your profit
75 reviewed aspects
A full list of improvements and suggestions
By ordering a Dropshipping Store Review service, you get:
Review of your store by experienced ecommerce experts
A complete plan detailing exactly what you need to improve
Valuable suggestions on store appearance and work + future plans (in Extended and Premium packages)
So what's stopping you? Order your store review today, improve it, and make more sales!