Lead Generation Popup Setup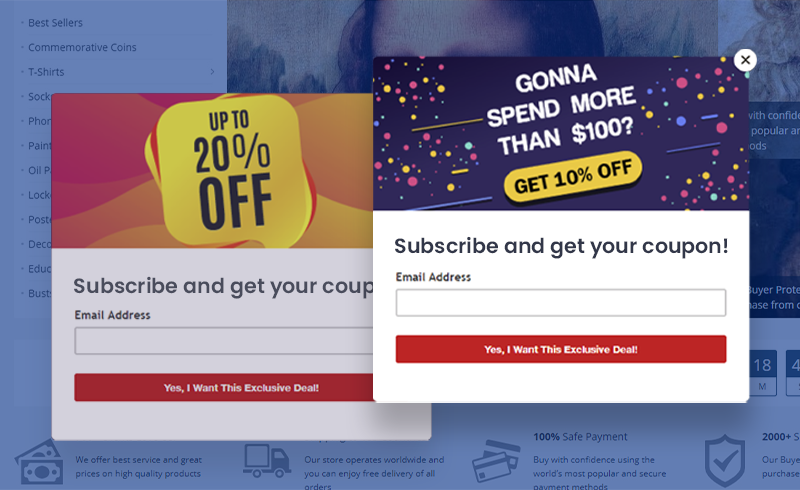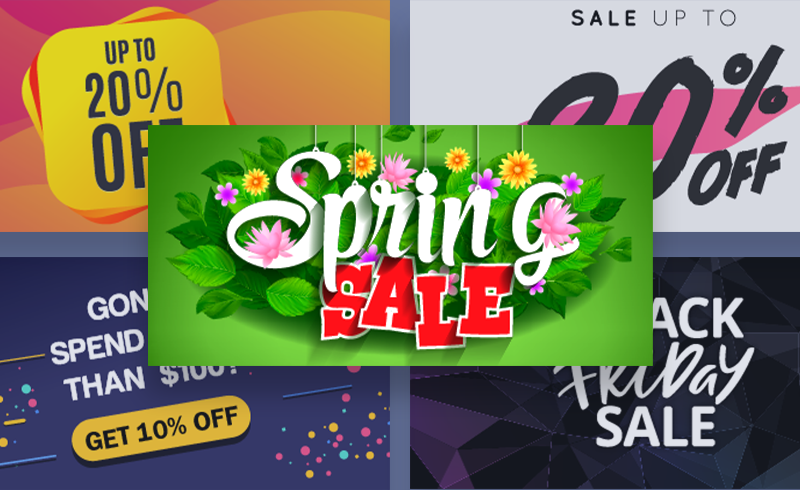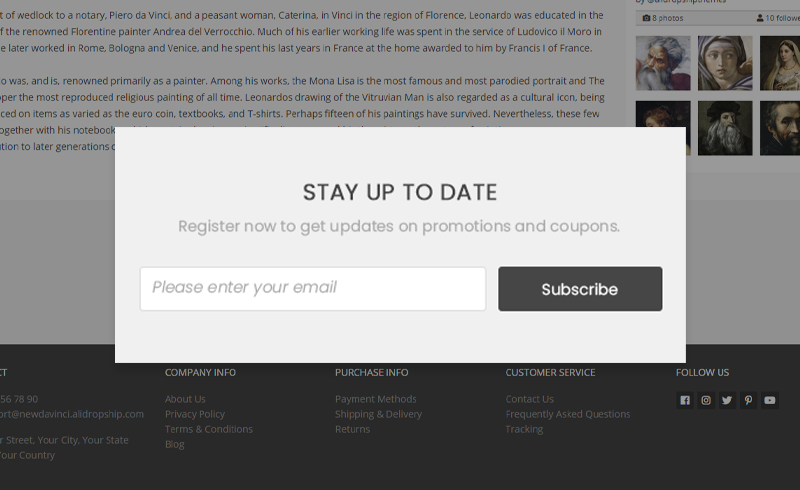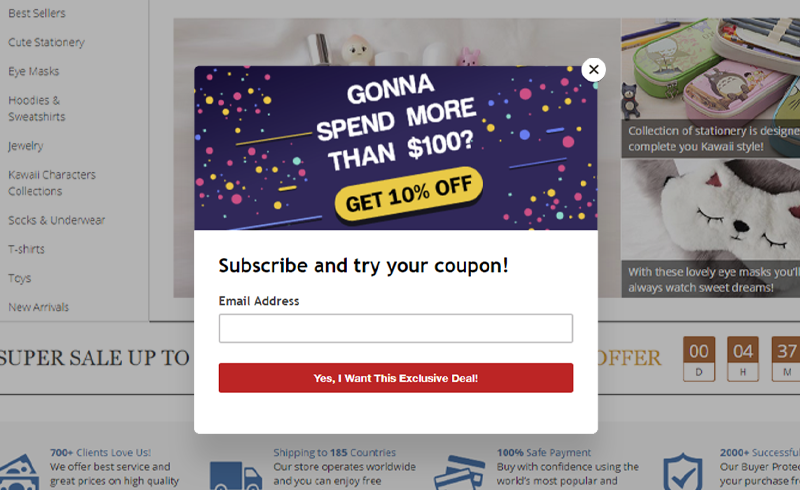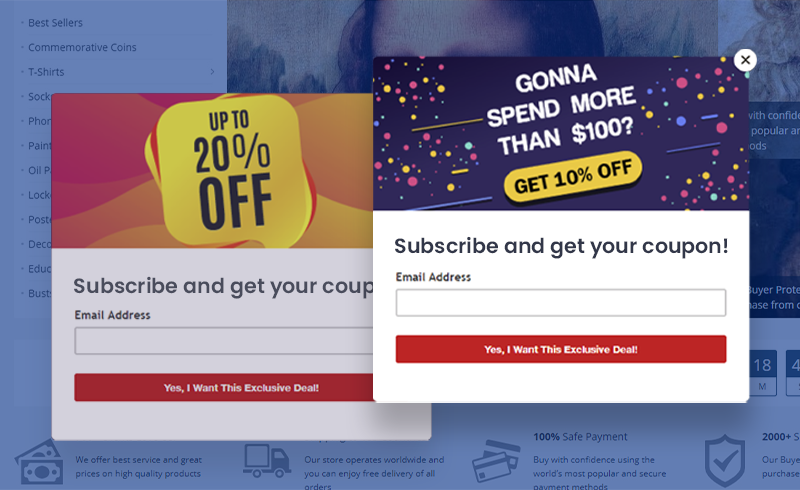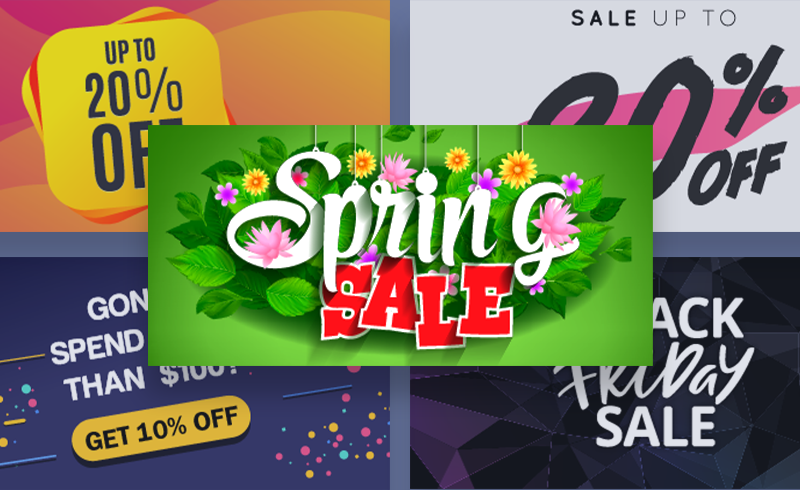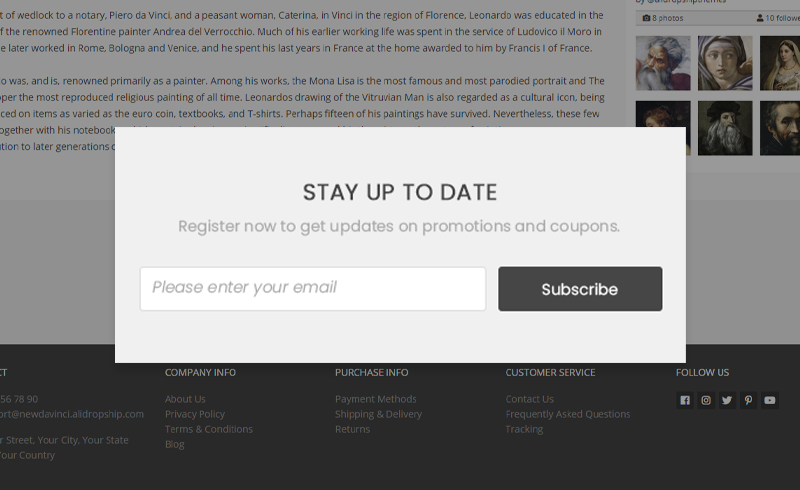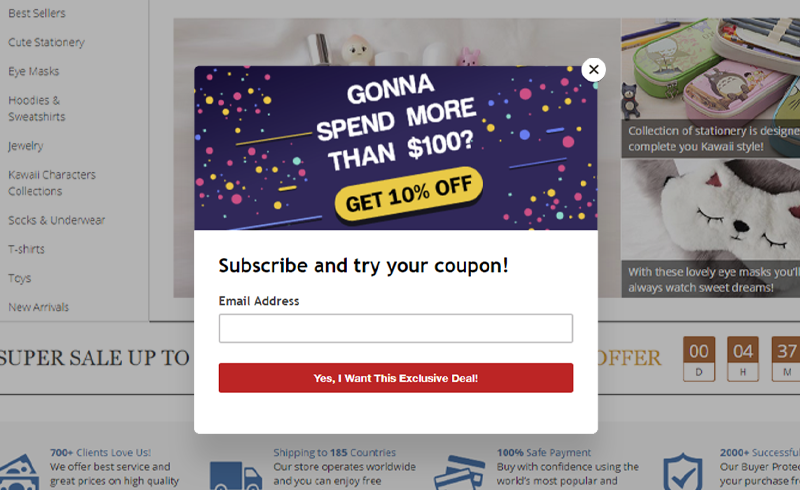 Delivery:
1 - 4 business days
Have non-buying traffic at your site? Use it wisely! Let us set up an effective lead generation pop-up and subscription form on your site & stimulate your site visitors to buy from you.
About This Service
Get non-buying traffic at your site but don't want it to go down the drain? Take advantage of it! Even if those people didn't purchase from you now, they'll do it later. How?
We all love special deals and discounts. So, if you place a pop-up offering that on your site, you'll reveal all those bargain lovers, get their emails (to use for future email marketing campaigns) and inspire them to place an order on your site by sending them a coupon code!
What are the benefits of the Lead Generation Pop-up Setup?
You take a proven path to effortless sales
Your store is 3X more attractive to visitors
You save your precious time (up to 8 hours)
No coding or marketing skills needed
We wouldn't recommend you anything unless we know that it's working. The same is for the lead generation pop-up: we tested it on our own dropshipping stores, and it showed tremendous results! Now you can reach them too!
STANDARD
Collect your site visitors & emails & stimulate more purchases!
Setup of lead generation pop-up
Signup form setup
Coupon creations
Welcome message with coupon for leads
Pack of pop-up designs
What is included in the Lead Generation Pop-up Setup service?
Setup of a bright pop-up by MailChimp on your site
Additional signup form setup in the footer
Coupon creation
Welcome message with a coupon for leads in MailChimp
Pack of designs for future pop-up customization
As you see, a pop-up never hurts – it only brings you a higher profit. So, what are you waiting for?