Email Marketing Setup For Your Dropshipping Store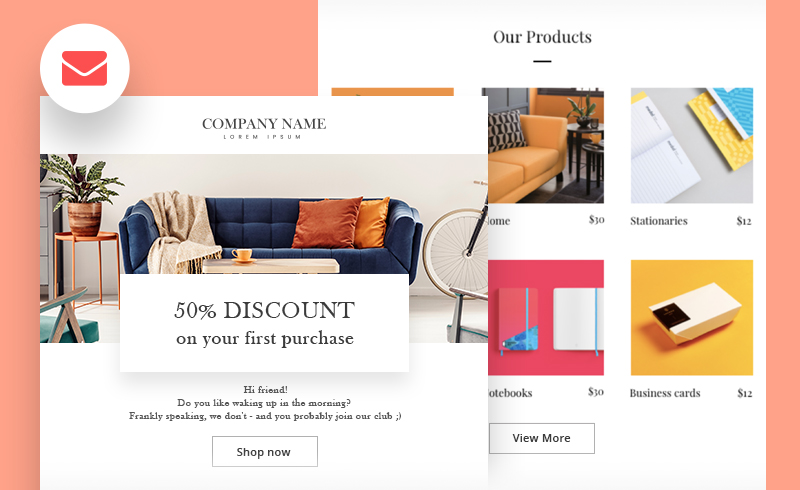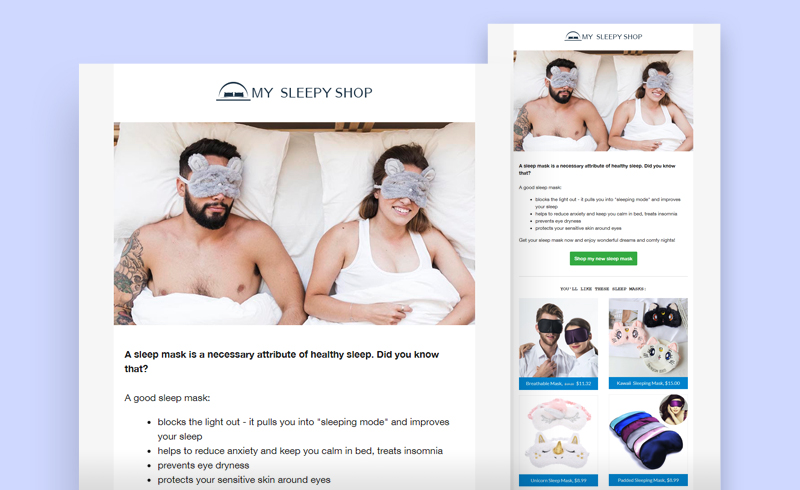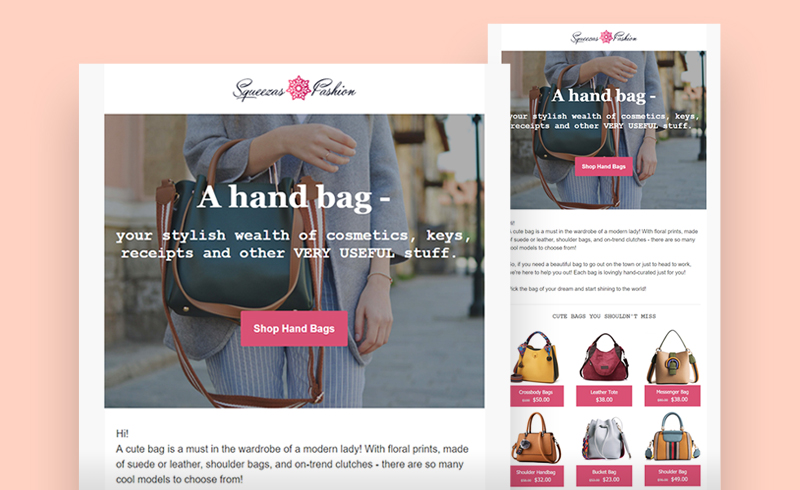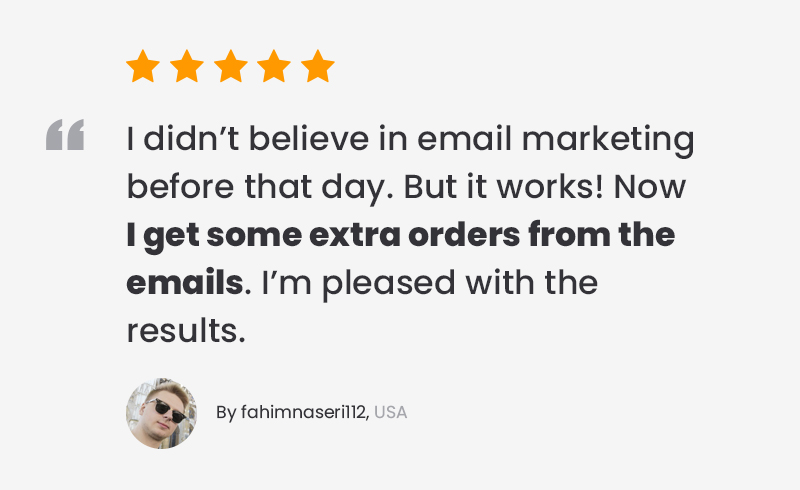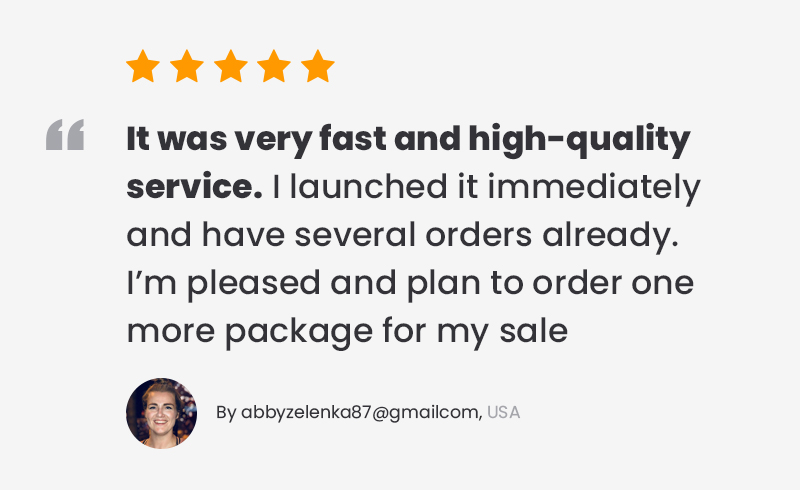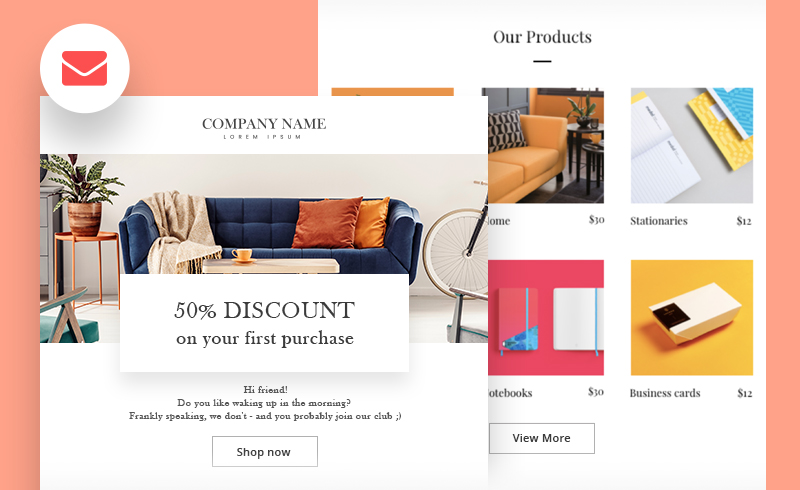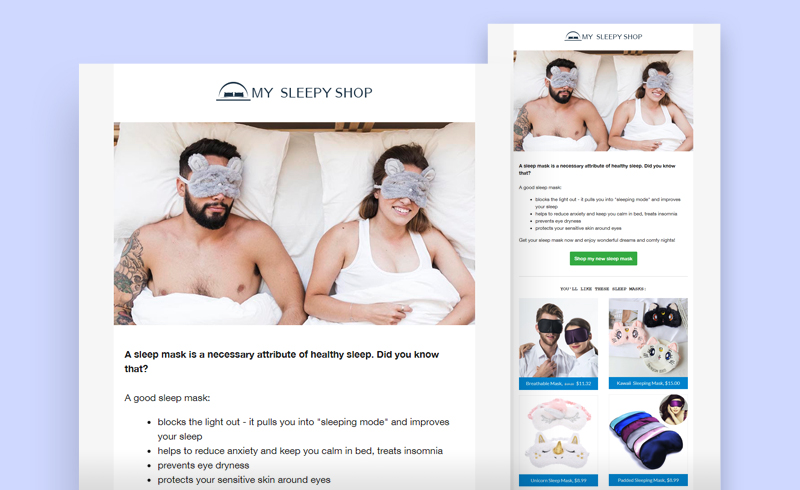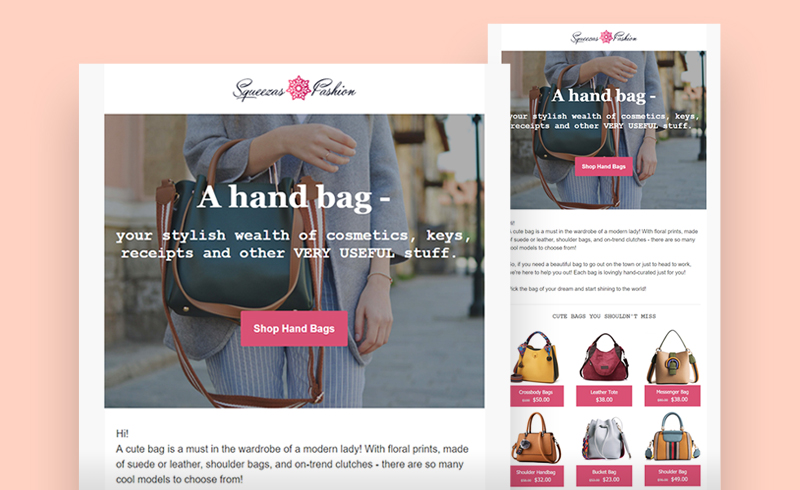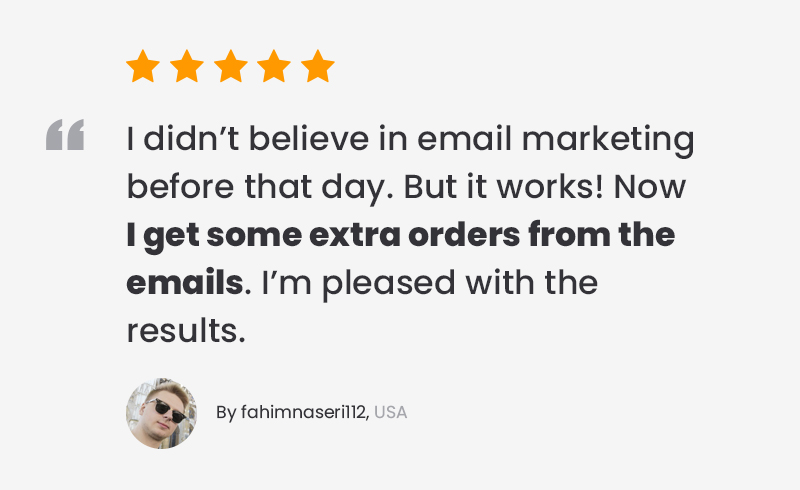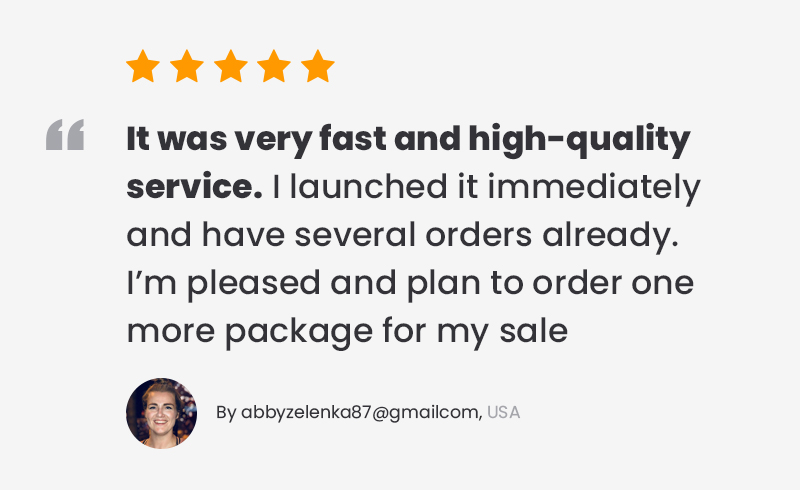 Delivery:
2 - 4 business days
Emails are good helpers on the way to gaining in sales. Let us make them automated for you! They could sell without your assistance for years.
About This Service
Want your sales numbers to climb without any extra effort? It's not unachievable, automated emails can do it! We'll help you make it happen.

Our team used to tend 40 dropshipping stores, and you'd be surprised how many sales were made through our email marketing campaigns. So we're fully ready to create unique and compelling promo emails (called follow-ups) for you. They effectively portray your products – and boost sales!
What are the benefits of the Email Marketing Setup service?
We take the whole process off your plate
You gain up to 20 hours of free time to focus on your business
You get orders without any effort
Automated emails work for years to come
You get more sales and repeat buyers!
So if you're looking for email marketing of your business at an affordable price, then you've come to the right place.
Standard
Start email marketing at ease and advertise your products in automated follow-ups
4 follow-ups in sequence
2 reusable templates
Covers 2 weeks
Extended
Follow-ups for longer communication with customers and more sales
8 follow-ups in sequence
3 email templates
Covers 1 month
Premium
Turn one-time customers into loyal ones with the help of emails and get much higher profit!
16 follow-ups in sequence
5 email templates
Covers 3 months
By ordering an Email Marketing Setup, you get:
Responsive follow-ups in MailChimp featuring products/categories of your store
Custom email templates that you can use in your future promotions – which saves your time & money
Guide to follow-up creation in MailChimp
Start earning more with less effort now – automated emails will help you out!